NLM 4 Caregivers Project
Posted by Kay Deeney on August 4th, 2016 Posted in: National Library of Medicine News, Senior, Websites

---
The project NLM 4 Caregivers is designed to increase awareness of NLM resources among family caregivers who actively seek health information online using social media tools such as Facebook, Twitter, blogs, and listservs, for discussing and exploring health issues. NLM 4 Caregivers discusses a wide variety of resources for searching and managing medications, such as PillBox and DailyMed, tools for locating clinical trials (ClinicalTrials.gov), and tools for accessing both consumer health information (MedlinePlus) and the latest biomedical research (PubMed).
NLM 4 Caregivers shares health resources relevant to caregivers through many mediums, such as:
Facebook
Twitter
Pinterest
Printable flyer
Guide on the NLM Website
For more information on NLM 4 Caregivers, see https://nnlm.gov/bhic/huue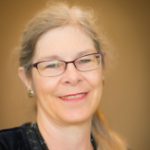 ABOUT Kay Deeney
Kay Deeney, MLS AHIP is the Education & Outreach Librarian with the National Network of Libraries of Medicine, Pacific Southwest Region located at UCLA.
Email author View all posts by Kay Deeney