Compendium of Publicly Available Datasets Available!
Posted by Kay Deeney on December 1st, 2016 Posted in: Minority Health Concerns, Public Health

---
The Office of Minority Health (OMH) at the U.S. Department of Health and Human Services (HHS) announced the release of a new resource to aid researchers, public health practitioners and policymakers with data on health and health care disparities and social determinants of health. The Compendium of Publicly Available Datasets and Other Data-Related Resources is a free resource that compiles in one place descriptions of and links to 132 public datasets and resources that include information about health conditions and other factors that impact the health of minority populations.
The Compendium includes data and data-related resources from the following federal agencies within the U.S. Department of Health and Human Services: Administration for Community Living (ACL); Agency for Healthcare Research and Quality (AHRQ); Centers for Disease Control and Prevention (CDC); Centers for Medicare & Medicaid Services (CMS); Health Resources and Services Administration (HRSA); Indian Health Service (IHS), National Institutes of Health (NIH); and Substance Abuse and Mental Health Services Administration (SAMHSA). It also includes data from the U.S. Census Bureau at the U.S. Department of Commerce.
The Compendium was created by the Federal Interagency Health Equity Team of the National Partnership for Action to End Health Disparities (NPA) to advance research, public policy and the public's knowledge of issues related to health equity. The compendium fills a gap that researchers and practitioners frequently face in locating federal datasets in one place, with information that is vital to conduct research on various topics.
To access the Compendium, go to https://nnlm.gov/bhic/mfwa.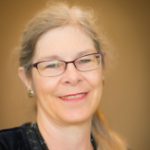 ABOUT Kay Deeney
Kay Deeney, MLS AHIP is the Education & Outreach Librarian with the National Network of Libraries of Medicine, Pacific Southwest Region located at UCLA.
Email author View all posts by Kay Deeney
Leave a Reply