SHEC's Cultural Competency Webinar Series
Posted by Kay Deeney on January 5th, 2017 Posted in: Children and Teens, Mental Health, Minority Health Concerns, Webinars

---
Mental Health in Ethnically Diverse, LGBTQIA and Youth Groups Webinar
The Southeastern Health Equity Council (SHEC) released its Cultural Competency Resource Guide last fall 2015. The guide was comprised of resources, trainers, institutions, and publications about cultural and linguistic competency that can be shared with the 10 regional health equity councils (RHECs), stakeholders, and partners to help address cultural barriers with health care systems. Additionally, this guide includes important terms for members of the SHEC to become familiar with as the SHEC develops a common language around cultural competency. To view the resource guide, visit https://nnlm.gov/bhic/dz0y/.
To follow up on the release of the Cultural Competency Resource Guide, the SHEC will host a series of webinars in various regions of the country. The webinars will include speakers from organizations that focus on cultural competency. Upon completion of this webinar, the participant will be able to accomplish the following from the specific organizational perspective:
Describe how mental health affects various ethnic groups;
Describe how mental health affects LGBTQIA and youth communities;
Discuss current programs that are currently addressing mental health in ethnically diverse, LGBTQIA, and youth communities; and
Describe evaluating tool(s) for programs that address mental health in LGBTQIA and youth communities.
DATE: January 18, 2017 TIME: 2:00 – 3:00 p.m. Eastern Standard Time

For more information and to register, go to https://nnlm.gov/bhic/w8am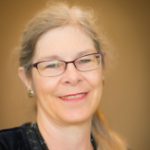 ABOUT Kay Deeney
Kay Deeney, MLS AHIP is the Education & Outreach Librarian with the National Network of Libraries of Medicine, Pacific Southwest Region located at UCLA.
Email author View all posts by Kay Deeney
Leave a Reply