Groundbreaking Jackson Heart Study
Posted by Kay Deeney on May 4th, 2017 Posted in: Chronic Disease, Minority Health Concerns, Public Health

---
The Jackson Heart Study (JHS) is the most sweeping—and significant—study ever of cardiovascular disease in African-Americans. Now experts with the groundbreaking JHS are taking stock of some of the many insights gleaned since the study began in 2000. They are insights researchers say will go a long way toward helping boost the long-term health of a group marked by a stubbornly high rate of heart disease. Heart disease is the No. 1 cause of death for all Americans and almost half of African-Americans have some form of cardiovascular disease (which includes heart disease, stroke, and high blood pressure). Approximately 1 in 4 African-American males and females dies of heart disease.
The 17-year-long observational study follows the health of about 5,300 African-Americans in the Jackson, Mississippi metropolitan area. It is comparable in scope to the Massachusetts-based Framingham Heart study, started in the 1948, except those participants are mainly white. The National Heart, Lung, and Blood Institute (NHLBI) and the National Institute on Minority Health and Health Disparities (NIMHD) which fund Jackson Heart, are continuing to explore the reasons behind the troubling disparities in heart health. A list of the more recent findings emerging from the JHS is published by NHLBI. For more information, see https://nnlm.gov/bhic/0oij.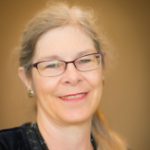 ABOUT Kay Deeney
Kay Deeney, MLS AHIP is the Education & Outreach Librarian with the National Network of Libraries of Medicine, Pacific Southwest Region located at UCLA.
Email author View all posts by Kay Deeney