Participate in the Healthy People 2030 Planning Process!
Posted by Kay Deeney on July 7th, 2017 Posted in: Chronic Disease, Public Health

---
The U.S. Department of Health and Human Services (HHS) is soliciting written comments on the proposed framework for Healthy People 2030 developed by the Secretary's Advisory Committee on National Health Promotion and Disease Prevention Objectives for 2030. The Healthy People 2030 framework refers to the Healthy People 2030 vision, mission, overarching goals, foundational principles, and plan of action. Public comment is an essential part of developing Healthy People. Members of the public — both individuals and organizations — are invited to submit comments on the proposed framework. The online public comment period is open through September 29, 2017.
Comments received during this public comment period will be carefully reviewed by HHS. You will be able to comment on individual components of the framework report. Comments should be clear and concise and be specific to the proposed concepts and language. For questions about public comments, please contact HP2030@hhs.gov.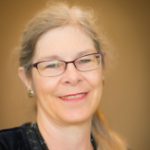 ABOUT Kay Deeney
Kay Deeney, MLS AHIP is the Education & Outreach Librarian with the National Network of Libraries of Medicine, Pacific Southwest Region located at UCLA.
Email author View all posts by Kay Deeney