AHRQ Commits to More Progress in the Battle Against Opioid Misuse in 2018
Posted by Kay Deeney on January 9th, 2018 Posted in: Articles, Public Health, Rural, Substance Addiction and Misuse

---
A recent blog post by Gopal Khanna, Director of the Agency for Healthcare Research and Quality's (AHRQ) describes AHRQ investments over 2017, and plans for 2018 in terms of the opioid epidemic.
2017 was quite busy for AHRQ in the area of helping researchers, policymakers, clinicians, and patients better understand and battle against the opioid epidemic. "We wholeheartedly accepted the challenge from President Trump to find ways to stem the rampant misuse of opioids, and would like to share a few of those milestones."
In 2017 AHRQ conducted data analyses to better understand the opioid epidemic, particularly its impact on hospitals. Second, they funded research to generate new knowledge about potential strategies to attack the epidemic. Finally, they offered tools and training to on-the-ground physicians treating patients suffering from opioid addiction. The specific contributions are described.
In 2018, AHRQ will continue to pursue the challenge in various ways—through research to address pressing questions related to prevention and treatment, through direct support to clinicians working diligently to help their patients, and through the continued development of data to track the Nation's progress toward eliminating this public health crisis.
To read more, see the blog post at https://news.nnlm.gov/bhic/fl9d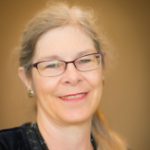 ABOUT Kay Deeney
Kay Deeney, MLS AHIP is the Education & Outreach Librarian with the National Network of Libraries of Medicine, Pacific Southwest Region located at UCLA.
Email author View all posts by Kay Deeney