Higher Incidence of Diabetes for Black Americans
Posted by Kay Deeney on January 9th, 2018 Posted in: Articles, Chronic Disease, Environmental Health, Minority Health Concerns

---
A recent issue (January 9, 2018) of NIH Research Matters is entitled, Factors contributing to higher incidence of diabetes for black Americans. The issue discusses type 2 diabetes and health disparities. In the US, black adults are nearly twice as likely as white adults to develop type 2 diabetes. To investigate potential causes for this health disparity, a team led by Dr. Mercedes R. Carnethon at Northwestern University analyzed data collected from more than 4,200 participants in the CARDIA (Coronary Artery Risk Development in Young Adults) study. The results were published in JAMA on December 26, 2017.
The study found that biological risk factors—including weight and fat around the abdomen—are primarily responsible for higher rates of diabetes for black Americans compared with white Americans.
The study suggests that making positive changes in known risk factors, like losing excess weight, can help reduce the racial health disparity for developing diabetes.
Association of Modifiable Risk Factors in Young Adulthood With Racial Disparity in Incident Type 2 Diabetes During Middle Adulthood. Bancks MP, Kershaw K, Carson AP, Gordon-Larsen P, Schreiner PJ, Carnethon MR. JAMA. 2017 Dec 26;318(24):2457-2465. doi: 10.1001/jama.2017.19546. PMID: 29279935.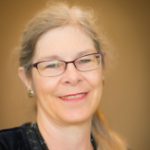 ABOUT Kay Deeney
Kay Deeney, MLS AHIP is the Education & Outreach Librarian with the National Network of Libraries of Medicine, Pacific Southwest Region located at UCLA.
Email author View all posts by Kay Deeney