All of Us Research Program Seeks Input on Research Priorities
Posted by Kay Deeney on February 1st, 2018 Posted in: Electronic Health Records, Public Health, Websites

---
The All of Us Research Program is seeking input from the public that will help identify key research priorities and requirements (such as data types and methods) for future versions of the All of Us protocol.
All responses must be submitted online by February 23, 2018 through the program's IdeaScale website.
One of the nice things about ideascale is that it provides the opportunity to see what everyone else is adding as research ideas—there are already over 250 submitted! Another feature is the ability to vote on your favorite ideas or comment on submissions. Commenting is a great way to start a dialogue with other submitters!
This is a unique opportunity for you to share your research ideas with the All of Us Research Program. Bookmark the URL, and come back often to see what's been added.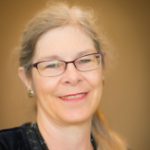 ABOUT Kay Deeney
Kay Deeney, MLS AHIP is the Education & Outreach Librarian with the National Network of Libraries of Medicine, Pacific Southwest Region located at UCLA.
Email author View all posts by Kay Deeney