CDC Zika virus and pregnancy
Posted by Kay Deeney on February 1st, 2018 Posted in: Articles, Public Health

---
More birth defects seen in parts of U.S. with local Zika spread.
Findings show need for strong birth-defect surveillance networks.
Birth defects most strongly linked to Zika virus infection during pregnancy have increased in parts of the United States that have had local Zika virus transmission, according to a report in CDC's Morbidity and Mortality Weekly Report (MMWR). CDC analyzed data from 15 U.S. jurisdictions conducting population-based surveillance for birth defects potentially related to Zika virus infection. Areas with local transmission of Zika – southern Florida, a portion of south Texas, and Puerto Rico – saw a 21% increase in births with outcomes most strongly linked to Zika virus in the last half of 2016 compared with births in the first half of that year.

"Babies with Zika-related birth defects need all the help they can get, as soon as possible and for as long as they need it," said CDC Director Brenda Fitzgerald, M.D. "This report highlights the critical importance of documenting birth defects possibly related to Zika and our need to maintain vigilance."
For more details on this report, see the press release from the CDC.
For the recently updated CDC page about Zika virus and pregnancy, visit https://news.nnlm.gov/bhic/i4me.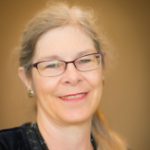 ABOUT Kay Deeney
Kay Deeney, MLS AHIP is the Education & Outreach Librarian with the National Network of Libraries of Medicine, Pacific Southwest Region located at UCLA.
Email author View all posts by Kay Deeney