April 2018 Issue of NIH News in Health Now Available!
Posted by Kay Deeney on April 6th, 2018 Posted in: Articles, Mental Health

---
Check out the April issue of NIH News in Health, the monthly newsletter bringing you practical health news and tips based on the latest NIH research. In this issue:
Building Social Bonds: Connections That Promote Well-Being – Strong, healthy relationships are important throughout your life. Your social ties with family members, friends, neighbors, coworkers, and others impact your mental, emotional, and even physical well-being.
Tick Tock: Your Body Clocks – Understanding Your Daily Rhythms – Your internal biological clocks influence your sleeping and eating patterns. Learn how to keep your body's daily cycles in sync.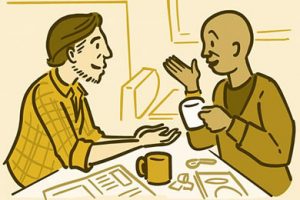 The Health Capsules available this month are titled: Surgery May Help More People after Stroke, and Learn About Obesity and Cancer Risk. The Featured Website is about Healthy Teeth, Gums, and Mouths from the National Institute of Dental and Craniofacial Research.
NIH News in Health is available online in both HTML and PDF formats. Additionally, you can get trusted, up-to-date health information from NIH News in Health added directly to your site via NIH content syndication. Print copies are available free of charge for offices, clinics, community centers, and libraries within the U.S. Visit the NIH News in Health Facebook page to suggest topics you'd like to see covered, or share what you find helpful about the newsletter!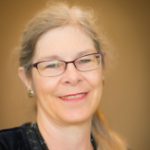 ABOUT Kay Deeney
Kay Deeney, MLS AHIP is the Education & Outreach Librarian with the National Network of Libraries of Medicine, Pacific Southwest Region located at UCLA.
Email author View all posts by Kay Deeney