NPA/NHMA Webinar: Heart Disease Prevention and Treatment Disparities
Posted by Kay Deeney on June 29th, 2018 Posted in: Chronic Disease, Minority Health Concerns, Public Health

---
This webinar in July on Heart Disease Prevention and Treatment Disparities —hosted by the National Hispanic Medical Association (NHMA) and the Office of Minority Health's National Partnership for Action to End Health Disparities (NPA)—will provide an overview of heart disease and its impact on the Hispanic community and will share findings from NHMA's Cardiovascular Disease and Hispanics Summit Series. The webinar also will describe the need for racial and ethnic diversity in clinical trials of interventions for heart disease to ensure that communities of color have treatments that work for them.
Heart disease is the leading cause of death in the United States and the second leading cause of death for Hispanic populations. However, heart disease is often preventable and manageable through lifestyle changes and efforts to stay heart healthy, such as engaging in physical activity; eliminating smoking; following a healthy diet; and managing cholesterol, blood pressure, and blood glucose optimally.
DATE: July 18, 2018
TIME: 4:00 p.m. – 5:00 p.m. Eastern Time
Welcoming Remarks: Elena Rios, MD, MSPH, President and CEO, National Hispanic Medical Association
Moderator: Dr. Rios
Speakers:
Martha L. Daviglus, MD, Professor of Medicine; Director, Institute for Minority Health Research; Associate Vice Chancellor for Research, University of Illinois at Chicago
Jovonni R. Spinner, MPH, CHES, Senior Public Health Advisor, Office of Minority Health, Food and Drug Administration
Learn more and register here:
https://news.nnlm.gov/bhic/fuqy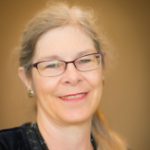 ABOUT Kay Deeney
Kay Deeney, MLS AHIP is the Education & Outreach Librarian with the National Network of Libraries of Medicine, Pacific Southwest Region located at UCLA.
Email author View all posts by Kay Deeney