NIOSH and Wikipedia
Posted by Kay Deeney on August 6th, 2018 Posted in: Environmental Health, General, Websites

---
NIOSH, the National Institute for Occupational Safety and Health is helping to make sure that the occupational safety and health information that reaches Wikipedia's millions of readers is complete, up-to-date, and free of errors.
NIOSH is one of the first US federal agencies to collaborate with the Wikimedia organizations and it is doing so by actively contributing data and the latest research to help improve the health of the population.
Wikipedia has become an important source of information for a large part of the population. Globally, one out of every two hundred visits to the internet is to Wikipedia. In 2015, NIOSH, along with the National Archives and Records Administration and Wikimedia DC, organized a meeting to seek input on the future of US federal agency work with Wikimedia. The meeting included participants from the National Library of Medicine, National Institutes of Health, Cochrane Collaboration, the Pan-American Health Organization, American University, Consumer Reports, Wikimedia DC, Wikiproject Medicine, Wikimedia Medical Translation Task Force and Wikidata, among others. The National Library of Medicine trains and encourages their staff to write for Wikipedia, with a focus on definitions of diseases.
Read more on the NIOSH Science Blog from the Centers for Disease Control and Prevention (CDC).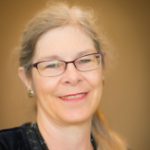 ABOUT Kay Deeney
Kay Deeney, MLS AHIP is the Education & Outreach Librarian with the National Network of Libraries of Medicine, Pacific Southwest Region located at UCLA.
Email author View all posts by Kay Deeney