Complexity of Drug Overdose Deaths in America
Posted by Kay Deeney on January 3rd, 2019 Posted in: Minority Health Concerns, Public Health, Substance Addiction and Misuse

---
A recent issue of MMWR analyzes the growing number of U.S. drug overdose deaths from 2013 to 2017, and by demographic and geographic characteristics from 2016 to 2017. More than 702,000 Americans have died from drug overdoses from 1999 to 2017.
U.S. overdose death rates linked to synthetic opioids, likely from illicitly manufactured fentanyl (IMF), increased more than 45 percent from 2016 to 2017 while death rates from heroin and prescription opioids – still far too high – remained stable.
Opioids were involved in over two-thirds of overdose deaths in 2017. Of the 35 jurisdictions reporting data sufficient for analysis, 23 states and the District of Columbia saw increased rates of death linked to synthetic opioids. IMF likely drove the 1.5-fold increase in deaths involving synthetic opioids from 2016 to 2017.
From 2016 to 2017, opioid-involved deaths:
Increased for both sexes.
Increased among all people in all age groups over the age of 25.
Increased among white, black, and Hispanic people.
Had the largest absolute death rate increase in males 25-44.
The largest percent change increases in opioid-involved death rates were among blacks (25.2 percent) and adults over age 65 (17.2 percent).
More details are included in the article.
Internet citation: Scholl L, Seth P, Kariisa M, Wilson N, Baldwin G. Drug and Opioid-Involved Overdose Deaths — United States, 2013–2017. MMWR Morb Mortal Wkly Rep 2019;67:1419–1427. DOI: http://dx.doi.org/10.15585/mmwr.mm675152e1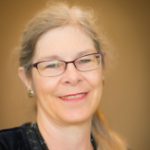 ABOUT Kay Deeney
Kay Deeney, MLS AHIP is the Education & Outreach Librarian with the National Network of Libraries of Medicine, Pacific Southwest Region located at UCLA.
Email author View all posts by Kay Deeney