Plain Language Checklist for Emergency Responders
Posted by Kay Deeney on January 3rd, 2019 Posted in: Emergency Preparedness, Health Information Literacy

---
Recent natural disasters have demonstrated the importance of ensuring accessibility to health and human services for everyone living in the United States, including individuals who are limited English proficient or with disabilities in need of interpretation and translation services. According to the U.S. Census Bureau, at least 350 languages are spoken across the country. In addition, approximately 15 percent of adults report some trouble hearing, 8.1 million people are visually impaired, and 32 million adults are illiterate. Federal civil rights laws, including Title VI of the Civil Rights Act of 1964 and Section 504 of the Rehabilitation Act of 1973 mandate that federally funded emergency response and recovery services must be accessible to people with limited English proficiency and people with disabilities.
HHS's Office of the Assistant Secretary for Preparedness and Response (ASPR) and Office for Civil Rights (OCR) recently developed a plain language checklist to help emergency responders provide services to individuals with limited English proficiency and individuals with disabilities during response and recovery efforts. The checklist includes recommendations, specific action steps, and resources to assist first responders in providing on-the-ground language assistance and communicating effectively in disasters.  Practical tips range from how to identify language needs in a disaster-impacted community to effectively utilizing interpreters. This 2-page checklist synthesizes essential information that responders need to know. It is now available on Disaster Lit.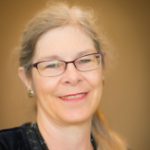 ABOUT Kay Deeney
Kay Deeney, MLS AHIP is the Education & Outreach Librarian with the National Network of Libraries of Medicine, Pacific Southwest Region located at UCLA.
Email author View all posts by Kay Deeney