Participate in the Virtual #citeNLM Wikipedia Edit-a-Thon
Posted by Emily Hamstra on April 2nd, 2020 Posted in: Health Information, National Library of Medicine News
Tags: Technology
---
Wikipedia's health topics pages are visited a staggering 7 billion times a year, making it possibly the world's most popular health information resource. The objective of the National Network of Libraries of Medicine's (NNLM) #citeNLM campaign is to improve the credibility and content of medical and health-related articles on Wikipedia by adding citations and information from National Library of Medicine (NLM) sources. Participate virtually in NNLM's spring edit-a-thon, where we'll be editing articles on preventative health and wellness, on April 30, 2020.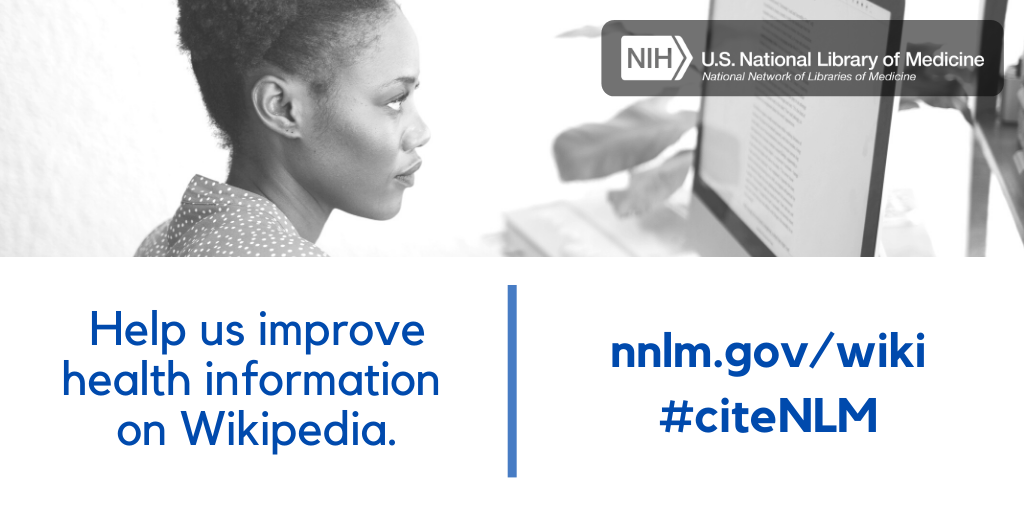 For more information about participating in the virtual edit-a-thon, or hosting your own, check out NNLM's Wikipedia Edit-a-Thon guide.
ABOUT Emily Hamstra
Emily Hamstra is the Outreach Coordinator for the NNLM Pacific Northwest Region.
Email author Visit author's website View all posts by Emily Hamstra