All of Us Research Program Launches COVID-19 Research Initiatives
Posted by hollystevenson on June 22nd, 2020 Posted in: All of Us
Tags: All of Us research program, COVID19
---
The All of Us Research Program, part of the National Institutes of Health, recently announced that it is leveraging its significant and diverse participant base to seek new insights into COVID-19—through antibody testing, a survey on the pandemic's impacts and collection of electronic health record information.
"With our nearly 350,000 participant partners across the country, All of Us will enable the research community to answer some of today's most critical questions and inform future preparedness efforts," said Josh Denny, M.D., All of Us's chief executive officer.
To learn more about the All of Us Research Program's response to COVID-19, click here. You can also find out more about All of Us and enrol here. The mission of the All of Us Research Program is to accelerate health research and medical breakthroughs, enabling individualized prevention, treatment, and care for all of us.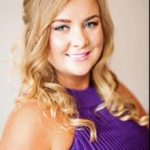 ABOUT hollystevenson
Email author View all posts by hollystevenson