Webinar Addressing Health Misinformation Tomorrow
Posted by hollystevenson on July 28th, 2020 Posted in: Webinars
Tags: COVID19, health literacy, misinformation, virtual, webinar, workshop
---
The Roundtable on Health Literacy will convene a short webinar featuring experts on the spread of health misinformation and health literacy strategies to address it. Speakers will discuss health literacy strategies specific to addressing misinformation around COVID-19.
Topic: Addressing Health Misinformation Through Health Literacy Practices: A Virtual Workshop
Date: Wednesday, July 29, 2020
Time: 1:00 PM ET – 2:00 PM ET
For more information on the topic and to register click here.
NLM is a founding member of the NASEM Roundtable on Health Literacy.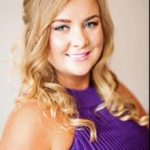 ABOUT hollystevenson
Email author View all posts by hollystevenson