NNLM Reading Club Presents "We Live for the We" with Dani McClain
Posted by hollystevenson on August 31st, 2020 Posted in: All of Us, Webinars
Tags: health disparities, motherhood, racism, racism and health, reading club, webinar
---
Join authors Dani McClain and Andrea Collier as they discuss McClain's book, "We Live for the We: the Political Power of Black Motherhood" in September 22nd at 12-1pm PT.
"A longtime reporter on race, reproductive health, and politics, Dani McClain is also the mother of a little girl. Like all first-time mothers, she has countless questions about raising her child—and her questions take on political significance as she examines what it means to introduce her daughter to our unjust, even hostile, society, according to a statement by her publisher Bold Type Books.
We hope you will join us for this important conversation which will be live-streamed on YouTube here and Facebook here.
For more information about the event and to register click here.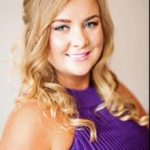 ABOUT hollystevenson
Email author View all posts by hollystevenson