Life Interrupted: Telling Breast Cancer Stories
Posted by hollystevenson on March 22nd, 2021 Posted in: All of Us, Webinars
Tags: cancer, webinar
---
The Network of the National Library of Medicine (NNLM) is proud to be partnering with Director Paula Mozen, to offer a series virtual film screenings and panel discussions featuring LIFE INTERRUPTED a documentary film featuring empowering stories of breast cancer survivors.
Join us LIVE for a Virtual Panel Discussion on one of the dates below to engage with breast cancer survivors and medical professionals from their own communities, learn about breast cancer, ask questions, and share your experience. The 64-minute documentary will be available to stream on demand a week prior to the dates below.
The next event is today and the information is below.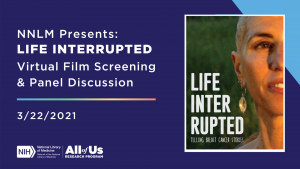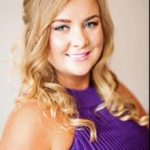 ABOUT hollystevenson
Email author View all posts by hollystevenson