Information Resources for LGBT health
Posted by Julia Dahm on August 20th, 2015 Posted in: 2015, Issue 3

---
Out and About
Kate Flewelling, Outreach Coordinator
According to Healthy People 2020, lesbian, gay, bisexual, and transgender (LGBT) people can experience health disparities resulting from discrimination, social stigma and experiences with violence. LGBT youth are more likely to be homeless and are 2-3 times more likely to attempt suicide than others. LGBT populations have higher rates of tobacco use and substance abuse. And, transgender individuals have a high risk for mental health issues, victimization by violence and HIV and other STDs. Although the Supreme Court legalized gay marriage throughout the United States, LGBT individuals can still face discrimination in housing, employment and access to health care in many states. Even in areas where LGBT individuals do not face legal discrimination, they may not have access to health professionals experienced in providing culturally-competent care.
Below are some resources and organizations to learn more about LGBT health issues.
Healthy People 2020: Lesbian, Gay, Bisexual, and Transgender Health
Overview of unique health issues and health disparities faced by LGBT individuals and federal government LGBT health initiatives.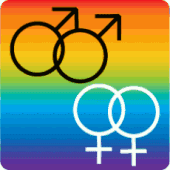 MedlinePlus: Gay, Lesbian, Bisexual and Transgender Health
Patient education resources from the National Library of Medicine and other sources. Includes resources for specific populations, including men, women, parents, kids and caregivers.
Centers for Disease Control: Lesbian, Gay, Bisexual, and Transgender Health
Public health resources, with guides specific for Gay and Bisexual Men and Women, Transgender People, and LGBT Youth.
GLMA: Health Professionals Advancing LGBT Equality
Association that serves LGBT health professionals, patients and families. GLMA has created individual guides for Gay Men, Lesbian Women, Bisexuals and Transgender Persons for talking with their doctors.
Implementing Curricular and Institutional Climate Changes to Improve Health Care for Individuals Who Are LGBT, Gender Nonconforming, or Born with DSD: A Resource for Medical Educators
314-page guide from the Association of American Medical Colleges provides guidance to medical schools and how to become more welcoming institutions and how to integrate training on LGBT health issues into curricula. Free download of the full report and the Executive Summary.
Do you want to learn more about LGBT health? Do you want guidance for searching for relevant research and patient education resources? On, November 10, 2015, NN/LM MAR will be offering an online course entitled Building Collections and Connections for LGBT Health Awareness: improving the health, safety, and well-being of lesbian, gay, bisexual and transgender persons. The class will consist of a 90 minute webinar and a short practice exercise. The primary audiences for this session will be public, school and medical librarians, but all are welcome.
More details and registration: http://nnlm.gov/ntcc/classes/class_details.html?class_id=943
ABOUT Julia Dahm
Email author View all posts by Julia Dahm