Outreach to the Public Health Workforce
Posted by Hannah Sinemus on August 3rd, 2012 Posted in: The MAReport
Tags: 2012 Issue 1
---
Out and About
Kate Flewelling, Outreach Coordinator
As Outreach Coordinator, I have responsibility for MAR's outreach to unaffiliated health professionals, the mental health workforce, minority health professionals and the public health workforce.  I am guided in this work by the Outreach to Health Professionals and the Public Health Workforce Special Advisory Group http://nnlm.gov/mar/about/outreach_members.html.  In this column, I will detail some of the ways MAR supports health professionals, using the public health workforce as an example.
Exhibiting and Visiting
MAR exhibits at public health conferences in the region.  For example, this spring, I exhibited at the New York Public Health Association Conference and the New Jersey Environmental Health Association Conference.  I also visit individual public health organizations to promote MAR services and NLM resources.
Training
I offer training directly to the public health workforce on free online resources, such as phpartners.org.  I also teach courses for librarians and other information professionals entitled "Public Health Information on the Web" and "From Beyond Our Borders: Providing Health Information to Refugee Populations."  In the future, I plan on working closely with HRSA-funded Public Health Training Centers to offer training.  I am working with a colleague to offer "Public Health Information on the Web" as an online course for both librarians and the public health workforce within the next year.
Funding
We have recently funded two outreach projects to promote free online resources to public health professionals.
In 2011-2012, the Southeastern New York Library Resources Council (SENYLRC) completed a project entitled "Expanded Information Access for Public Health Workers" that provided training and information services to the Dutchess County (NY) Department of Health.  Project manager Patricia Carroll-Mathes planned a training day in March for the entire department at the FDR Presidential Library, Hyde Park, NY.  I was fortunate to be able to attend the training and speak on Evidence-Based Public Health resources.  The Commissioner of Health Dr. Michael Caldwell also spoke.  Patricia offered reference and document delivery services to the group, as well as follow-up training.  In the afternoon, maternal and child health nurses received additional training.  A surprise guest was County Executive, Marcus J. Molinaro, who was very supportive of the work that the health department staff does.  It was a great day.
This year, the Rochester Regional Library Council (RRLC) is offering training to public health workers in Western NY as part of their project "Access to Free Online Health Information-Unaffiliated and Public Health Professionals."  Project manager Barbara Ciambor has updated RRLC's CLIC-on-Health website to include resources for the public health workforce.  Public health departments and agencies in the Rochester and Buffalo area, a total of 11 counties, can receive training on these resources, either in-person or via webinars.  In July, on the invitation of Chautauqua County Commissioner of Human Services Christine Schuyler, Barbara and I presented the project and NLM resources to public health leaders in the Western New York Public Health Alliance, and they were very receptive.
In my next column, I will discuss ways in which MAR supports members who want to provide outreach to unaffiliated health professionals.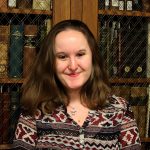 ABOUT Hannah Sinemus
Hannah Sinemus is the Web Experience Coordinator for the Middle Atlantic Region (MAR). Although she updates the MAR web pages, blog, newsletter and social media, Hannah is not the sole author of this content. If you have questions about a MARquee or MAReport posting, please contact the Middle Atlantic Region directly at nnlmmar@pitt.edu.
Email author View all posts by Hannah Sinemus