Caregivers: Ready and Willing to Serve
Posted by Hannah Sinemus on November 10th, 2012 Posted in: The MAReport
Tags: 2012 Issue 2
---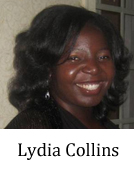 Consumer Connections
Lydia Collins, Consumer Health Coordinator
November is National Family Caregivers Month, which was introduced by the National Family Caregivers Association in 1994.  It was originally a week dedicated to celebrating family caregivers during Thanksgiving week.  In 1997, as interest grew in caregiving issues, National Family Caregivers Week became National Family Caregivers Month (NFCA, 2012).  As a regional medical library, NN/LM MAR supports the efforts of the National Library of Medicine (NLM) to educate and empower consumer groups, including caregivers, to make informed healthcare decisions.  In this issue, I would like to celebrate those who care for and provide services to soldiers, veterans and their families.
In my role as Consumer Health Coordinator, I provide training on free, reliable health information resources geared to assist librarians, health professionals and community organizations working directly with soldiers, veterans and their families.  I offer Combatting Information Fatigue: Health Information Resources for Veterans, a four-hour course focusing on reliable health information resources pertinent to this population's needs.  The course covers topics such as general health conditions, mental health, post-traumatic stress disorder (PTSD), family issues, substance abuse, amputations, support groups and more.  The overarching goal of the course is to provide participants with an opportunity to locate and assess a variety of veteran's health resources from NLM and the U.S. Department of Veterans Affairs.
In September, I attended the Delaware Military Community Partners Group meeting in New Castle, DE.  This group consists of volunteers from a variety of agencies, including all military components, community- and faith-based organizations, and both private and not-for-profit organizations that have an interest or a role in supporting soldiers, veterans and military families throughout Delaware.  Their goal is to ensure that veteran and military personnel and their families are aware of resources available to them as they work through a variety of life issues specific to being a part of this population.  During this meeting, I provided an overview of NN/LM MAR services and training opportunities. Members were welcoming and grateful to learn of the resources and training offered through NN/LM MAR.  It was amazing to hear about the work of these "volunteers" in Delaware, and their commitment to connecting military members, families, and veterans to local military and/or community resources.  As a former Delawarean, I was pleased have been a part of this group and look forward to future NN/LM MAR collaborations.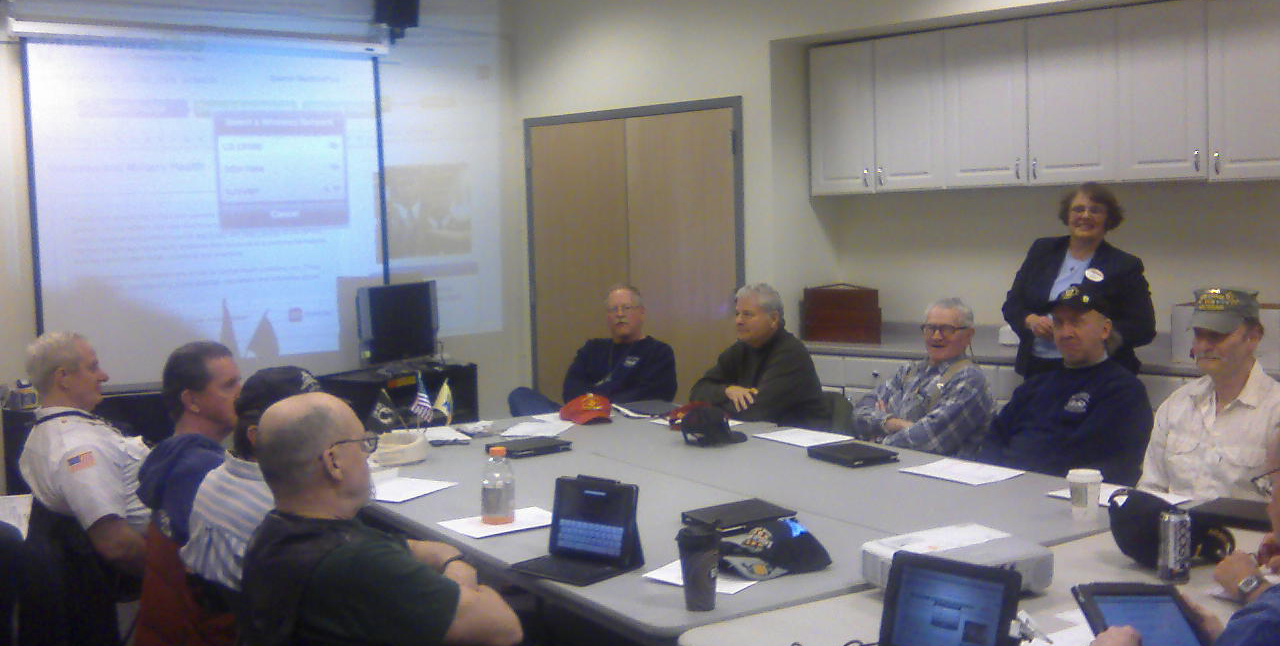 NN/LM MAR also provides funding to libraries and organizations to support programs that provide health information education and access to caregivers and soldiers, veterans and their families.  Booker Health Sciences Library, Jersey Shore University Medical Center received an outreach award to support their project Connecting Service Personnel, Veterans and Military Families to Health Information Resources via Mobile Outreach.  Library staff developed an iPad mobile teaching lab and an iPad-based class on health information resources that are available for Monmouth County service personnel, veterans, and military families.  The mobile lab enabled the Library to extend its outreach services beyond health fairs to area VFWs and American Legion facilities that do not have computer facilities.  The mobile lab also allowed the library services team to bring resources to the increasing number of homeless military personnel in the area.  Library services team members traveled to offsite locations in order to provide resource access to over 40 veterans and military families.  On January 31, 2013, Booker Health Sciences Library will be presenting their project during the NN/LM MAR's monthly Lunch with the RML.

Everyone at some point in their life was cared for and then must switch roles and become a caregiver to a child, spouse, partner, neighbor or other loved one.  Let's all take a moment to remember our soldiers, veterans, and military families and the sacrifices that they make daily, as well as those who care for them.  If you are aware of any organizations in your area that provide health outreach to soldiers, veterans and military families, please forward that information to nnlmmar@pitt.edu.  We would like the opportunity to learn about their work and connect them to NLM resources and more.
Some resources of interest include:
Veterans and Military Health
http://www.nlm.nih.gov/medlineplus/veteransandmilitaryhealth.html
Veterans and Military Family Health
http://www.nlm.nih.gov/medlineplus/veteransandmilitaryfamilyhealth.html
Caregivers
http://www.nlm.nih.gov/medlineplus/caregivers.html
The National Family Caregivers Association also has offers educational materials and "how to" guides to assist you in promoting National Family Caregivers month:
http://www.nfcacares.org/national_family_caregiver_month/educational_materials.cfm
http://www.nfcacares.org/national_family_caregiver_month/how_to_guides.cfm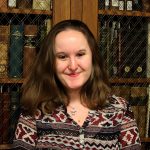 ABOUT Hannah Sinemus
Hannah Sinemus is the Web Experience Coordinator for the Middle Atlantic Region (MAR). Although she updates the MAR web pages, blog, newsletter and social media, Hannah is not the sole author of this content. If you have questions about a MARquee or MAReport posting, please contact the Middle Atlantic Region directly at nnlmmar@pitt.edu.
Email author View all posts by Hannah Sinemus