Health Literacy and Its Impact on Chronic Illness
Posted by Hannah Sinemus on November 10th, 2012 Posted in: The MAReport
Tags: 2012 Issue 2
---
Sharing & Caring
Michelle Burda, Network and Advocacy Coordinator
I recently developed a class entitled Health Literacy and its Impact on Chronic Illness.  This 1.5-hour session was adapted from a current class, Promoting Health Literacy through Easy-to-Read Materials created by Cheryl Rowan, Public Health Coordinator, National Network of Libraries of Medicine, South Central Region.  I recently presented the class to nurses who were case managers from a local health plan.  The University of Pittsburgh's School of Nursing provides a monthly continuing education series on chronic illness for the health plan nurses.  One of the requested topics was health literacy and how it relates to chronic illness.  They were asking for a content expert who would be willing to assist them is this area and I volunteered to develop and deliver the presentation as a CNE credit class.
Class objectives included both an understanding of literacy and health literacy, as well as how the two have a cause-and-effect on the management of chronic illness.  The objectives are:
to understand the meaning of health literacy and the various types of literacy
to understand the impact health literacy plays in the management of patients with chronic illness
to be familiar with the available methods to evaluate a patient's literacy level
to be able to choose appropriate methods of providing health information to patients
to be aware of how health literacy will affect patients in the future healthcare system
Literacy skills are a stronger predictor of health status than age, income, employment status, education level, or race of ethnic group.  Low health literacy costs the U.S. more than $58 billion annually.  14% of adults fall into the below basic health literacy level according to the 2003 National Assessment of Adult Literacy Study.  Health literacy does not apply solely to reading skills.
In this class we explore the factors affecting learning ability and how these factors also affect the health literacy of a patient.  The number one factor to keep in mind is that "you can't tell by looking" who may have health literacy issues.  Age, income, education level or employment status is not a predictor.  An expanded definition of health literacy from Calgary Charter on Health Literacy defines health literacy as the ability to find, understand, evaluate, communicate and use information by both the public and healthcare personnel.
The Institute of Medicine's discussion paper on the Ten Attributes of Health Literate Health Care Organizations is important to organizations as they prepare for future healthcare reform.  The Patient Protection and Affordable Care Act, also known as the Affordable Care Act, stresses the importance of patients understanding their conditions and treatments to make informed decisions.  In order for this to happen, both healthcare professionals and patients will need to be health literate.
The tools and resources section of the class will be of special interest to information professionals who may want to share this information with other members of their healthcare team at their institutions.
I hope this brief overview of the class will peak your interest and you will want to participate in future offerings of Health Literacy & Its Impact on Chronic Illness.  I am in the process of applying for MLA CE credit for this course and will soon be offering it to librarians in the Middle Atlantic Region.  If you are interested, contact me at mburda@pitt.edu or nnlmmar@pitt.edu.
"If you can't explain it simply, then you don't understand it well enough."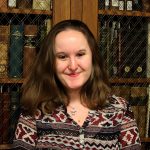 ABOUT Hannah Sinemus
Hannah Sinemus is the Web Experience Coordinator for the Middle Atlantic Region (MAR). Although she updates the MAR web pages, blog, newsletter and social media, Hannah is not the sole author of this content. If you have questions about a MARquee or MAReport posting, please contact the Middle Atlantic Region directly at nnlmmar@pitt.edu.
Email author View all posts by Hannah Sinemus