NN/LM MAR Identifies Emergency Preparedness State Liaisons
Posted by Hannah Sinemus on November 10th, 2012 Posted in: The MAReport
Tags: 2012 Issue 2
---
MAR Highlights
Renae Barger, Executive Director
The National Library of Medicine (NLM) long range plan involves working with the National Network of Libraries of Medicine (NN/LM) to establish disaster response plans for libraries, as well as encourage librarians to aid in disaster preparedness, response and recovery efforts.  In response, NN/LM MAR has developed an emergency preparedness liaison network to support this effort across DE, NJ, NY and PA.
Emergency preparedness liaisons will:
Raise Awareness and Promote Continuity of Access to knowledge-based and emergency-related health information before, during and after local, regional and/or national emergencies through promotion of NLM and NN/LM emergency preparedness and disaster information courses and resources, such as the 10-Step Approach to Service Continuity Planning; the NN/LM Emergency Preparedness & Response Toolkit; the Disaster Information Management Research Center and the Disaster Information Specialization Program.
Facilitate Communication among NN/LM MAR, Network members and NLM in the event of a local, regional and/or national emergency.  Liaisons will be the contact person in their respective state, so that if a library needs assistance, the liaison will report to MAR and try to locate a library to assist and serve as a back-up.  In the event of a local or regional disaster, MAR will rely on liaisons to report the status of libraries in their respective state.
Encourage Medical and Public Librarians to get involved in emergency preparedness outreach within their institution and community.
NN/LM MAR liaisons for the 2011-2016 contract were selected based on identified connections within the regional library community and a commitment to support NLM and NN/LM in emergency preparedness and response activities:
Kristina Flathers – Delaware liaison – Alfred I. duPont Hospital for Children of The Nemours Foundation, Wilmington, DE
Nancy Forsberg – New Jersey liaison – Bristol-Myers Squibb Children's Hospital at Robert Wood Johnson University Hospital, New Brunswick, NJ
Claire Joseph – New York liaison – South Nassau Communities Hospital, Jules Redish Memorial Medical Library, Oceanside, NY
Cynthia McClellan – Central Pennsylvania liaison – Lancaster General College of Nursing and Health Sciences, Lancaster General Hospital, Lancaster, PA
Cristina Pope – Upstate NY liaison – Upstate University Health System, Health Sciences Library, Syracuse, NY
Priscilla Stephenson – Philadelphia-area liaison – Philadelphia VA Medical Center, Philadelphia, PA
On November 14 and 15, 2012, MAR hosted a meeting and in-person training for MAR staff and MAR's newly identified emergency preparedness liaisons.  Dan Wilson, NN/LM Emergency Preparedness Coordinator, lead the training.  Mr. Wilson provided an introduction and background of the NN/LM Emergency Preparedness and Response Initiative, as well as an overview of the liaison structure in other NN/LM regions.  He walked participants through the resources available on the NN/LM Emergency Preparedness & Response Toolkit, including a discussion on service continuity, 15 elements to indicate a high state of readiness and conducting a tabletop exercise.  These readiness tools may be tailored for any institution offering essential services.  Librarians can gain an important seat at the table by showing administrators their library readiness plans and offering to lead an institution-wide readiness plan.
Mr. Wilson offered recommendations for librarians to use their skills by participating within the emergency planning community.  For instance, the Citizen Corps Community Emergency Response Team (CERT) Program educates people about disaster preparedness for hazards that may impact their area and trains them in basic disaster response skills.  He mentioned in CERT there is a need for database managers, newsletter writers, web page maintainers, social media specialists, and information providers at call centers.  In addition, one can find other volunteer groups by going to the National Volunteer Organizations Active in Disasters and searching the Membership tab for your state.  (For more information, refer to Mr. Wilson's A Call to Action article.)
Cindy Love and Siobhan Champ-Blackwell from NLM's Disaster Information Management Research Center (DIMRC) also participated via remote connection in the training.  DIMRC connects librarians, emergency responders, medical personnel and public health workers to health information resources and technology for disaster preparedness, response, and recovery.  Ms. Love and Ms. Champ-Blackwell provided a presentation on DIMRC resources, such as disaster and emergency response tools and the Resource Guide for Disaster Medicine and Public Health.  They also provided an overview of the Disaster Information Specialization Program and discussed disaster health information outreach projects supporting partnerships between libraries or information centers and non-library organizations with disaster-related responsibilities.
Moving forward, MAR staff and emergency preparedness state liaisons will meet virtually to proceed with plans to increase awareness and encourage medical and public librarians to achieve readiness and get involved in emergency preparedness activities.  The group will be working with Mr. Wilson and DIMRC to plan a hurricane summit for the NY/NJ area in the Spring.  The goal of the summit is to bring medical and public librarians together with emergency planners, first responders, public health workers, and faith-based groups from the community in order to form and strengthen partnerships and support future disaster preparedness, response and recovery efforts.
What Can You Do to Get Prepared?
Get to know your NN/LM MAR emergency preparedness state liaison.
Stay informed about current disaster-related resources by joining the DIMRC discussion forum.
Familiarize yourself with the NN/LM Emergency Preparedness & Response Toolkit.
Take the 10-Step Approach to Service Continuity Planning – contact Missy Harvey, mjharvey@pitt.edu for future offerings.
Get to know DIMRC .
Ask for training on disaster information resources – contact Michelle Burda, mburda@pitt.edu for future offerings.
Take Disaster Information Specialization courses.
Join the MAR discussion list to receive weekly updates on emergency preparedness educational and funding opportunities.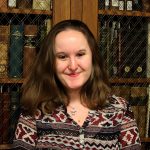 ABOUT Hannah Sinemus
Hannah Sinemus is the Web Experience Coordinator for the Middle Atlantic Region (MAR). Although she updates the MAR web pages, blog, newsletter and social media, Hannah is not the sole author of this content. If you have questions about a MARquee or MAReport posting, please contact the Middle Atlantic Region directly at nnlmmar@pitt.edu.
Email author View all posts by Hannah Sinemus