Outreach to Health Professionals: How NN/LM MAR Can Help
Posted by Hannah Sinemus on November 10th, 2012 Posted in: The MAReport
Tags: 2012 Issue 2
---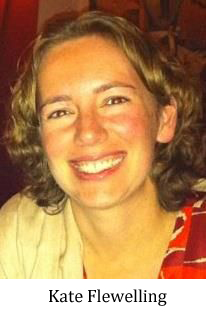 Out and About
Kate Flewelling, Outreach Coordinator
Does your library or organization have outreach as part of your mission?  Do you want to start doing health information outreach but don't know where to start?  Make NN/LM MAR your partner in outreach!  We offer many services and resources to assist you and your organization in your health information outreach efforts.
Planning and Evaluation
Successful outreach projects require good planning and robust evaluation.  The Outreach and Evaluation Center (OERC) has created a series of manuals to help:  http://nnlm.gov/evaluation/guides.html#A1.  They also have a blog on all things evaluation http://nnlm.gov/evaluation/blog/.
I am happy to consult with your organization on outreach project planning and evaluation.  I will help guide you to additional resources.
Educational and Print Materials
NN/LM MAR member organizations can order brochures of National Library of Medicine (NLM) resources and print handouts, specifically for health professionals, from our website:  http://nnlm.gov/mar/outreach/materials.html.
Handouts available to print include:
Exhibiting
A great way to begin outreach to health professionals is to exhibit at a conference or meeting.  Exhibiting gives you a chance to meet and talk to health professionals, to see what their information needs are, and to network with other vendors to find potential partners.  Lydia Collins, NN/LM MAR Consumer Health Coordinator, and I recently attended a local "Where to Turn" fair for nurses, social workers and other community-based providers.  We had an opportunity to demonstrate NLM resources of interest to this very receptive group.
Are there similar events near you?  Is a regional health organization having its 2013 meeting in your area?  If so, consider applying for an Exhibitor Award from NN/LM MAR.  We'll take care of exhibitor fees, mileage and other costs.  Plus, we can give you an overview of applicable resources for your audience and send you an easy-to-set-up exhibit banner, tablecloth, and NLM print and educational materials.
Finding Funding
NN/LM MAR provides funding for libraries and organizations who want to do health information outreach projects.  To get an idea of the kinds of projects we fund, go to our funding page:  http://nnlm.gov/mar/funding/.  Included on the page is a link to currently funded projects, as well as descriptions and final reports of previously funded projects.  Our next round of funding opportunities will be announced in February via our listserv:  https://list.pitt.edu/mailman/listinfo/mar-l.  Subscribe to our listserv so you make sure to hear the future funding announcement.
In addition to providing funding for projects, we also offer additional sources of funding and proposal writing tools.  Check out this resource list:  http://nnlm.gov/training/grants/grants-resources.doc (MS Word) and subscribe to the Bringing Health Information to the Community blog, which posts non-NN/LM funding notices:  http://nnlm.gov/bhic/.
Also, stay tuned for a new class that will be offered in 2013. Grants and Proposal Writing will help you:
identify online resources to search for funding
describe the basic sections of a proposal
identify types of documents necessary to include with a proposal; and
recognize common mistakes of proposal writers
This class will be offered as a synchronous online class via Adobe Connect in January 2013 and in-person throughout the region after May 1, 2013.
Are you ready to get started with Outreach to Health Professionals?  Use any of the tools listed here or contact Kate Flewelling (flewkate@pitt.edu) today!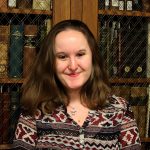 ABOUT Hannah Sinemus
Hannah Sinemus is the Web Experience Coordinator for the Middle Atlantic Region (MAR). Although she updates the MAR web pages, blog, newsletter and social media, Hannah is not the sole author of this content. If you have questions about a MARquee or MAReport posting, please contact the Middle Atlantic Region directly at nnlmmar@pitt.edu.
Email author View all posts by Hannah Sinemus