Announcing a New Technology Webinar Series: TechTime
Posted by Hannah Sinemus on February 8th, 2013 Posted in: The MAReport
Tags: 2013 Issue 1
---
CyberCast
Missy Harvey, Technology and Communication Coordinator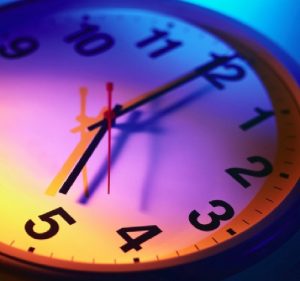 As the Technology Coordinator for the Middle Atlantic Region, one of my roles is to help all of you with technology-related challenges you face in your libraries, organizations, and jobs.  So I'm going to begin offering a new series of webinars called TechTime.
The webinars will be free and offered on a quarterly basis via Adobe Connect.  We will record the sessions and make the recordings available from our website.  So if you cannot attend in real time, you can watch the recordings as you have time.
Depending on the topic, we may invite guest speakers/experts, Network members, or I may lead the discussion.  Here are a few potential ideas for the kinds of topics we may cover:
Demonstrate a new piece of technology or tool and discuss how the tool may help your organization
Discuss useful apps—both medical and non-medical—that may meet your needs
Showcase technology a library has implemented to generate new ideas for your organization
Learn how to evaluate new technology and where to seek expert advice to influence your purchasing decisions
Discuss cybersecurity concerns and issues for your organization, as well as for home
Demonstrate new tools on the market and how they can improve access to biomedical information
Demonstrate how to publish a newsletter using a free tool, such as WordPress
New developments and trends on the horizon
Learn how to implement 508 compliance on your organization's website
These are just a few ideas.  If you have other suggestions for topics and/or guest speakers, email me at mjharvey@pitt.edu.  All ideas and suggestions are welcome!
So mark your calendars for 2013:
March 21st / 11 am – Noon
June 20th / 11 am – Noon
September 19th / 11 am – Noon
December 12th / 11 am – Noon
We will announce each session and the topic for discussion roughly two weeks before each date.  So watch the MAR-L listserv and the MAR blog for announcements as each date draws near.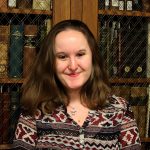 ABOUT Hannah Sinemus
Hannah Sinemus is the Web Experience Coordinator for the Middle Atlantic Region (MAR). Although she updates the MAR web pages, blog, newsletter and social media, Hannah is not the sole author of this content. If you have questions about a MARquee or MAReport posting, please contact the Middle Atlantic Region directly at nnlmmar@pitt.edu.
Email author View all posts by Hannah Sinemus