My Experience with MLA's Disaster Information Specialization Program
Posted by Hannah Sinemus on February 8th, 2013 Posted in: The MAReport
Tags: 2013 Issue 1
---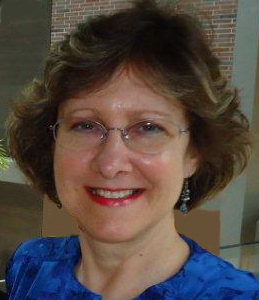 Member Spotlight
Claire B. Joseph, MS, MA, AHIP
Director, Medical Library, South Nassau Communities Hospital, Oceanside, NY
Furthering my education and broadening my horizons has always been a vital part of both my professional and personal philosophy.  So when the opportunity arose to take two courses for the new MLA Disaster Information Specialization Program after MLA 2012, I jumped at the chance.  Little did I know then that I would be inspired to pursue both "Level I" and "Level II" designations!
My first two courses were the only courses I took in-person—both held at the University of Washington.  The morning course, "U.S. Response to Disaster and Public Health Emergencies," with instructors Mary Moore and Kimberly Loper, was a fascinating start to the day.  Living and working on Long Island with its close proximity to New York City and the horrors of September 11, 2001, made this informative session most applicable.  The afternoon course, "Information Roles in Disaster Management," with instructor Robin Featherstone, was equally interesting.
After these two courses I was "hooked" on the program and decided to pursue (at first) Level I.  I took FEMA's " National Incident Management System (NIMS):  An Introduction" (IS-00700.a) and "Introduction to Incident Command System" (IS-00100.b) online.  Both offered an excellent overview of the chain of command and management systems necessary to manage a disaster.  Also offered online (asynchronously), I was able to complete Robin Featherstone's "Disaster Health Information Sources:  The Basics," which offers a great foundation and introduction for librarians.
By now I had completed the requirements for Level I of the program.  The first five courses were so interesting, I decided to keep going!
The next two courses I attended virtually.  Being able to take classes online is yet another outstanding component of the Disaster Information Program.  Over the years I have seen approval of my time to attend in-person off-site continuing education courses dwindle.  So without the online availability, I may not have been able to pursue this program.
"Ethical and Legal Aspects of Disaster Response," with instructors Barbara Folb and Patti Reynolds, was particularly interesting.  I found its examination of the moral dilemmas faced by health care facilities and practitioners after Hurricane Katrina especially thought-provoking.  I then attended virtually "Disasters and Health:  Understanding the International Context" with instructors John Scott and Patricia Bittner.  This gave a welcome global understanding of disasters and emergencies.
I was unable to attend my final course towards Level II in real time.  Instead, I was able to take it later because all the courses had been recorded and made available online.  "A Seat at the Table:  A Step-by-Step Approach to Working with Local Responders," with instructors Rebecca Hamilton and Diane Brown, proved particularly pertinent because, by this time, Long Island had suffered its first true disaster, Hurricane Sandy!
I had now completed the requirements for Level II of the Program.  I informed my administration and the hospital's Disaster Planning Committee—both were delighted with my accomplishment.  We are now hoping to create a community-outreach initiative because our general area was particularly hard hit by Hurricane Sandy.
An extra plus for the hospital (which I did not know about) was that even though the courses were free, the New York State Department of Health will reimburse the hospital for each of the courses I took (that they approve).  These funds will go to the hospital's Disaster Planning Committee to use to further their disaster readiness.
I really cannot praise the MLA's Disaster Information Specialization Program enough.  The courses are timely, interesting and informative.  They are easy to incorporate into even the busiest work schedule.  And they are free!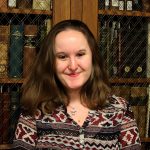 ABOUT Hannah Sinemus
Hannah Sinemus is the Web Experience Coordinator for the Middle Atlantic Region (MAR). Although she updates the MAR web pages, blog, newsletter and social media, Hannah is not the sole author of this content. If you have questions about a MARquee or MAReport posting, please contact the Middle Atlantic Region directly at nnlmmar@pitt.edu.
Email author View all posts by Hannah Sinemus