Specialize in Consumer Health: MLA's Consumer Health Information Specialization Program
Posted by Hannah Sinemus on February 8th, 2013 Posted in: The MAReport
Tags: 2013 Issue 1
---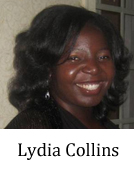 Consumer Connections
Lydia Collins, Consumer Health Coordinator

Are you a librarian or health professional that provides consumer health services?  If so, you may be interested in the Medical Library Association (MLA) Consumer Health Information Specialization Program (CHIS):  http://www.mlanet.org/education/chc/.
The goals of CHIS are to:
improve health information services for consumers
create partners in the delivery of consumer health information
increase access to consumer health information courses
This program is open to medical librarians, public librarians, librarians working in consumer health libraries, and allied health professionals.  Completion of the CHIS program will assist you in staying current with consumer health information by providing you with new resources and ideas in the field.  Additionally, you will have a certified level of expertise in the area of consumer health information.
The CHIS program has two levels:
| | |
| --- | --- |
| CHIS Level 1 | CHIS Level 2 |
| For those who desire a basic familiarity with consumer health information resources | For those who want additional training in consumer health areas |
| Requires completion of 12 hours in approved CHIS courses | Requires completion of 24 hours in approved CHIS courses |
| Participants must have eight of the 12 required hours in MLA-approved coursework | Participants must have 18 of the 24 required hours in MLA-approved coursework |
The application process to obtain CHIS certification is available at:  http://www.mlanet.org/education/chc/#4.  If you are the instructor of a course that you would like to offer for MLA CHIS credit, learn more by visiting the MLA CHIS course approval section:  http://www.mlanet.org/education/chc/#8.
For additional information on the MLA CHIS courses:
Most of NN/LM MAR course offerings are approved for CHIS credit.  A current listing of MAR courses is available on our Training site—click View all upcoming classes.  You may also join the MAR listserv to receive weekly updates on course offerings.  To request a particular class, contact nnlmmar@pitt.edu.
Below is a sampling of online CHIS-approved classes being offered in 2013:
Beyond an Apple a Day: Providing Consumer Health Information at Your Library (8 MLA CE)
April 8  – May 17, 2013
This interactive class will cover the health information seeking behavior of consumers and the role of the librarian in providing health information for the public.  Come learn about the evolution of consumer health, health literacy and the e-patient.  Participants will be equipped with knowledge of top consumer health sites, e-patient resources and collection development core lists.  We will discuss creative ideas for health information outreach.  The class will wrap-up with an opportunity to explore effective marketing approaches and develop an elevator speech.
Combatting Information Fatigue: Health Information Resources for Veterans (3 MLA CE)
May 28 – June 21, 2013
Veterans and their families need reliable health information resources and training to locate health information that is sensitive and pertinent to their needs.  This course will cover resources for finding information on general health conditions, mental health resources including those for post-traumatic stress disorder (PTSD), family issues, substance abuse, amputations, support groups and more.  Also, this class will prepare participants to find and assess other veterans' health resources.
¿No Comprende? Spanish Health Information Resources for English Speaking Librarians (4 MLA CE)
July 15 – August 9, 2013
Do you have a growing Latino population in your community?  Do you need to quickly find health information in Spanish but don't know where to look?  Are the only words in your Spanish vocabulary "burrito" and "gracias"?  If you answered yes to these questions, then this is the class for you.  This interactive class will cover resources for learning basic medical and Internet Spanish vocabulary.  You will also learn to evaluate and identify health websites in Spanish to which you can direct your patrons.
Health & Wellness @ the Library:  The Essentials of Providing Consumer Health Services (12 MLA CE)
August 19 – September 16, 2013
This online course defines the core competencies of providing consumer health information services and then dives directly into the essential skills and knowledge that library staff need to build those competencies.  The course starts by preparing you with tools to learn the demographics and health status of people in your community.
Important Note:  This course has been certified for 12 contact hours of Medical Library Association (MLA) CE credit.  If you are taking this course for MLA CE, there are specific requirements to satisfy the 12-hour instruction requirement.  The coursework also provides everything you need to qualify for Level 1 CHIS – the Consumer Health Information Specialization from MLA.  Please read the document MLA CE and CHIS – Course Requirements for all the details.
The Canny Consumer:  Resources for Consumer Health Decision-Making (3 MLA CE)
September 30 – October 25, 2013
With the sharp rise in web-informed consumers and today's fast paced communication technology and inclusive health care systems, information is readily available.  Many health care systems now offer portable electronic records and electronic prescription services.  The technologically savvy generation makes use of tools such as YouTube, blogs, and websites to share experiences in their health care.  Yet, with the estimated 90 million Americans who do not understand how to read, comprehend, or use health information, health literacy will determine who is left behind in this techno cultural revolution.
This class will focus on the interaction between technology, culture, and politics.  An interactive session will allow participants to explore new and upcoming technologies such as personal health records and e-health tools.  The resources covered will assist consumers and those helping consumers to find quality health information and to navigate the health care system.  Implications for those left behind, including the ethical, social, and privacy issues concerning these new technologies will also be discussed.
Promoting Health Literacy through Easy-To-Read Materials (4 MLA CE)
November 4 – December 2, 2013
Learn to critique, rewrite and create materials that get your health and wellness information across quickly and clearly.  We'll explore the topic of health literacy and review the disconnect between information providers and information seekers, the process of educating adults, the success of "plain language" initiatives and the importance of text, type, graphics, space and layout.  In this class you will also learn about assessing literacy levels using examples, and will edit pieces so that at the conclusion you'll have new awareness, new skills, a new product and access to further resources.  Clear health communication is the goal, regardless of medium.
Be sure to check the NN/LM MAR Training schedule for all MAR course offerings—most are eligible for CHIS credits!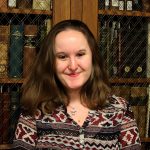 ABOUT Hannah Sinemus
Hannah Sinemus is the Web Experience Coordinator for the Middle Atlantic Region (MAR). Although she updates the MAR web pages, blog, newsletter and social media, Hannah is not the sole author of this content. If you have questions about a MARquee or MAReport posting, please contact the Middle Atlantic Region directly at nnlmmar@pitt.edu.
Email author View all posts by Hannah Sinemus