What is your Elevator Message?
Posted by Hannah Sinemus on February 8th, 2013 Posted in: The MAReport
Tags: 2013 Issue 1
---
Sharing & Caring
Michelle Burda, Network and Advocacy Coordinator

My idea of an "elevator message" is to be able to deliver an important message from you to someone in your organization in the brief time you spend on an elevator ride.
An elevator message needs to be:
focused
brief, no more than 90 seconds
valuable to the listener
memorable
Creating this type of message is challenging and involves skill.  Try delivering your message by "telling a story."  We all have an affinity for narrative that is relevant and interesting.  Develop the focus of your message around a new or existing library resource and use an encounter with a patient, family member, or staff to link the two together.
An example:  You know your institution is now admitting more children with cystic fibrosis (CF) because of a recent increase in CF search requests from both healthcare staff and from encounters with families of patients.  You know that a core journal frequently used by your hospital's specialized pediatric group is now available online.
After the normal cordial greeting, you begin the conversation with, "Did you know we now have The Journal of Pediatrics online, available 24/7 from your desktop?"  Your message may stop there.  But to make it memorable, try using an association of library resources, an encounter with a patient or family member, and its relevance to the physician who is the chief of the pediatric department.
Without including identifiable patient information, you share this story. "A concerned mother visited our library.  She was worried and questioning whether her child was being treated with the most up-to-date medications and treatment regimens.  As we talked, I told the mother that our hospital administration supports the education of staff by providing access to the most recent information through our library's resources.  In fact, our library subscribes to a valuable pediatric journal that your physician can read online 24/7.  The mother was impressed and left comforted by this bit of information."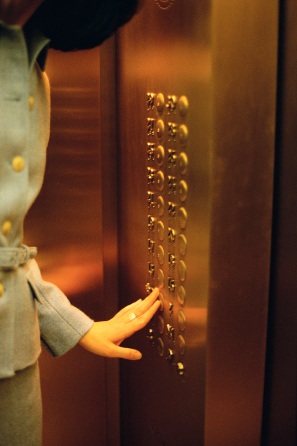 We all know the elevator ride is analogous to other short encounters we have every day–whether in the lunch line, waiting for a parking shuttle, or a passing in the hallway.  Remember when you deliver your message it should be short, focused but meaningful, and hopefully memorable.  Listen, pay attention—you will find your story.  We all have a story within us that is waiting to be told.
To learn more about elevator pitches:  A Librarian's Guide to the Elevator Pitch:   http://oedb.org/blogs/ilibrarian/2011/a-librarians-guide-to-the-elevator-pitch/.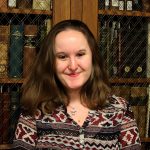 ABOUT Hannah Sinemus
Hannah Sinemus is the Web Experience Coordinator for the Middle Atlantic Region (MAR). Although she updates the MAR web pages, blog, newsletter and social media, Hannah is not the sole author of this content. If you have questions about a MARquee or MAReport posting, please contact the Middle Atlantic Region directly at nnlmmar@pitt.edu.
Email author View all posts by Hannah Sinemus