A Preview of NLM's New Dietary Supplement Label Database
Posted by Hannah Sinemus on May 22nd, 2013 Posted in: The MAReport
Tags: 2013 Issue 2
---
Sharing & Caring
Michelle Burda, Network and Advocacy Coordinator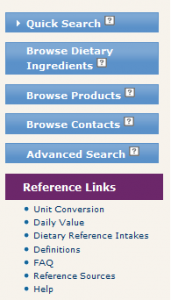 The National Institutes of Health, Office of Dietary Supplements (ODS) and the National Library of Medicine (NLM), Division of Specialized Information Services will be announcing the release of the new Dietary Supplement Label Database (DSLD).  The existing NLM database Dietary Supplements Labels Database will be removed.
One major difference between the two databases is the target audience.  The new DLSD is initially being developed for researchers and scientists who will have access to the full dietary supplement product label information for all products on the U.S. market, as well as those that have been discontinued or are no longer on the market. The goal of the new DLSD is to input the data at a rate of 1,000 labels per month. The current version has 8,000 labels.  The initial release of the new version will contain 17,000 labels and grow to have an estimated 50,000 labels in 5 years.
The ODS contracts with Therapeutic Research Faculty to obtain label data and images from the manufacturers.  The new DLSD will make available label images, which the current version does not provide, and the new data will be in the public domain.
Features include:
Data from the most recent National Health and Nutrition Examination Survey (NHANES) Dietary Supplements Database
Browsing by dietary ingredients, product, or contact
Advanced search fields:  ingredients, product information, intended user groups (age), label statements and health claims, and contact information (such as manufacturer, distributor, etc.)
User – selected calculators for:

unit conversion for comparison of disparate nutrient units
dietary reference intake (DRI)
daily values
Planned for the next phase is the use of controlled vocabulary.  LanguaL, a classification system for food and nutrition information, will be used for indexing.  This is not available in the current version.  Future editions will also have separate professional and public portals and tabs.
Be sure to watch for an announcement of the official launch of the new Dietary Supplement Label Database in the May/June issue of the NLM Technical Bulletin.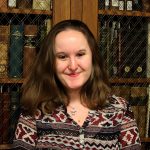 ABOUT Hannah Sinemus
Hannah Sinemus is the Web Experience Coordinator for the Middle Atlantic Region (MAR). Although she updates the MAR web pages, blog, newsletter and social media, Hannah is not the sole author of this content. If you have questions about a MARquee or MAReport posting, please contact the Middle Atlantic Region directly at nnlmmar@pitt.edu.
Email author View all posts by Hannah Sinemus