Finding Funding for Health Information Outreach
Posted by Hannah Sinemus on May 22nd, 2013 Posted in: The MAReport
Tags: 2013 Issue 2
---
Out and About
Kate Flewelling, Outreach Coordinator
So, you have a great idea for a project.  You've done some initial planning and assessment:  http://nnlm.gov/mar/funding/planning.html.  Now, you need funding to make it happen!  Here are some resources to help you find the right funder for your project.
NN/LM and Government Funding
The National Network of Libraries of Medicine, Middle Atlantic Region (NN/LM MAR) provides funding for health information outreach projects in New York, New Jersey, Pennsylvania and Delaware.  Current funding opportunities include awards to promote National Library of Medicine (NLM) resources at meetings, conference, and health fairs, as well as to provide health information or technology-related classes.
The National Library of Medicine currently has funding for "organizations and libraries to design and conduct projects that will improve disaster medicine and public health information access for health professionals, first responders, and others (paid or volunteer) that play a role in health-related disaster preparedness, response, and recovery."  Applications are due June 20, 2013:  http://disaster.nlm.nih.gov/dimrc/2013disasteroutreachrfq.html.
Grants.gov is the clearinghouse for U.S. government grants.  You can search by keyword, category, and agency.
Private Funding
The Foundation Center is a great place to start when looking for private funding and for resources on writing funding applications.
The Center has over 470 Cooperating Collections, such as libraries, that are regularly staffed and have access to print and electronic fundraising resources. Find the location nearest you.
Subscribe to the Philanthropy News Digest for regular funding notices.
Lists of Funding Sources
Are you ready to start looking for funding?  Sign-up for our free online course Grants and Proposal Writing.  This three-week webinar series will cover finding funding, common mistakes, as well as developing the proposal and budgeting.  The course will take place on Thursdays at 10 am ET from June 13-27, 2013.  Register for this and other NN/LM MAR classes that interest you.
Are you interested in hosting an in-person or online workshop on Grants and Proposal Writing?  Contact Outreach Coordinator, Kate Flewelling (flewkate@pitt.edu), to schedule.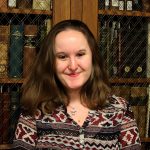 ABOUT Hannah Sinemus
Hannah Sinemus is the Web Experience Coordinator for the Middle Atlantic Region (MAR). Although she updates the MAR web pages, blog, newsletter and social media, Hannah is not the sole author of this content. If you have questions about a MARquee or MAReport posting, please contact the Middle Atlantic Region directly at nnlmmar@pitt.edu.
Email author View all posts by Hannah Sinemus