Never a Dull Moment
Posted by Hannah Sinemus on May 22nd, 2013 Posted in: The MAReport
Tags: 2013 Issue 2
---
Member Spotlight
Priscilla Stephenson, AHIP
Chief, Library Service/Medical Media
Philadelphia VA Medical Center
One of the best aspects about being a health sciences librarian has been the regular opportunity, perhaps even requirement, to learn about new technology.  When I reflect on the changes in library technology over my career, I'm amazed at the speed of all these changes.  It hasn't been all that long ago since we were typing catalog cards!
Indeed, although cataloging wasn't my thing, I typed my share of those dreaded multi-part ALA forms for interlibrary loans!  I typed those most days in my first professional position in a college library, but only after I had verified titles in huge National Union Catalog (NUC) volumes that lined an entire wall of the library.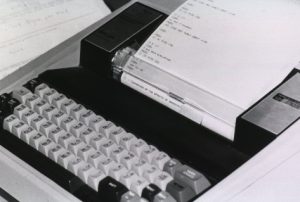 My first searches were performed on the often ridiculed Texas Instruments Silent 700 computer with its acoustic coupler, modem, and rolls of heat-sensitive paper.  Searches could run through many feet of paper – and faded quickly.  Eventually my pleas were heard and in 1983 the library received a new Apple IIe.  A glorious day!
While PubMed and its related products are among the best things our tax dollars provide, the work of the RMLs have also supported each of us with training, organizational know-how, and a host of special projects.  I have benefitted from two NLM training contracts which gave me experience managing external funds and allowed me to broaden my skillset.  In 1990 I provided DOS-based computers to several rural physicians, most of whom had no keyboard skills, and then I taught them to use Grateful Med.  By 2004 when I taught MedlinePlus to senior citizens, the majority were already comfortable with computers and eager to research personal health topics.
Networking within the profession has always been key for me.  When I was on my own (or nearly so) in hospital libraries, I learned how much I needed to talk with colleagues who knew, for example, what an ILL was – and who also cared to discuss ways to improve delivery speed.  I'm still friends with librarians in Illinois where I worked from 1980-1993 at a small hospital.  Our local consortium met bi-monthly. Consortia were especially strong in the 1980s because we relied on each other to share our libraries' journal holdings lists for ILLs.  The major goal of our consortium was to merge those lists and to maintain its currency.  I actually typed the first list, working from handwritten holdings statements on 3" x 5" cards!
DOCLINE didn't debut until 1985 and it was rolled out regionally over two years. DOCLINE's success required further development of SERHOLD to add individual library holdings for all the nation's medical libraries.  In Illinois the various consortia and university libraries submitted holdings lists to our RML for input into SERHOLD.  It was not long before DOCLINE completely revolutionized our ILL procedures, much like the advent of electronic journals is doing again today.
It's important to note that at any one of these early junctures, the technology used in health sciences libraries was miles ahead of academic librarianship in all but the largest institutions.  Because of our clientele, our focus on science, and the competitive nature of the healthcare industry, we had the first opportunities to explore new technologies and apply them to our professional work.
And there's never been a dull moment.  More than once during my time at the University of Tennessee's Health Science Library (1998-2006), I would begin a PubMed class for a room of pharmacy students, only to learn that it had been updated or completely revised overnight.  Trying to locate the new locations for familiar tabs and menus was always a special experience from the front of the classroom!  We constantly have to keep on our toes and take continuing education from vendors and professional organizations, just to stay current with our resources.
I have to say that the university allowed me greater access to the newest technology than I'd known in the hospital library.  I thoroughly enjoyed being there for the advent of PDAs, which we used for teaching the new apps and resources for the small screen. We had the newest models of computers and could request any justifiable software. The hospital environment has always had more concerns with firewalls and ensuring the security of patient records.  As a result, hospitals add new tools more cautiously than other settings.
So why did I return to hospital librarianship?  Certainly the fiscal situation in Tennessee at that time was critical – an underfunded a state educational institution during a tough economy.  But really, I missed the atmosphere of the clinical setting.  Hospitals have always seemed to me to be communities of like-minded people.  Even when I was the sole person in the library, I knew I was part of the grand scheme to improve patient care.
What I didn't realize until I moved to the VA in 2006, was that I could have both the clinical experience AND colleagues.  The large network of 150 VA librarians is always available via our listserv.  It's like having the best of both worlds.  Furthermore, both of my VA experiences have been in facilities with strong research programs.  So the reference librarian in me is still able to search a wide variety of databases and topics. It's all still fun for me and after all these years, I think that's proof of a good career choice!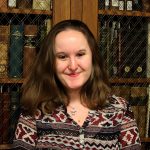 ABOUT Hannah Sinemus
Hannah Sinemus is the Web Experience Coordinator for the Middle Atlantic Region (MAR). Although she updates the MAR web pages, blog, newsletter and social media, Hannah is not the sole author of this content. If you have questions about a MARquee or MAReport posting, please contact the Middle Atlantic Region directly at nnlmmar@pitt.edu.
Email author View all posts by Hannah Sinemus