NN/LM MAR Partners with the New Jersey State Library for Disaster Summit
Posted by Hannah Sinemus on May 26th, 2013 Posted in: The MAReport
Tags: 2013 Issue 2
---
MAR Highlights
Renae Barger, Executive Director
On April 8, NN/LM MAR partnered with the NJ State Library, LibraryLinkNJ, and New Jersey Library Association (NJLA) to sponsor a disaster summit. The event, "Ports in a Storm: Libraries as Community Partners in Emergency Response," took place in Eatontown, NJ and was attended by over 120, mostly public librarians with additional representation from medical and academic libraries. A few librarians brought a community official such as a mayor or a member of a local community group with disaster-related responsibilities.
The primary goal of the summit was to facilitate partnership opportunities between public and medical librarians with the emergency planning community, first responders, public health workers, and community-based and faith-based groups charged with disaster-related responsibilities.  As well as, to provide a forum for discussing roles libraries and information professionals can play in supporting future disaster preparedness, response and recovery efforts.
The program began with a welcome and introduction from the program sponsors:  Mary Chute, New Jersey State Librarian; Pat Tumulty, Executive Director of the New Jersey Library Association; Renae Barger, Executive Director, National Network of Libraries of Medicine, Middle Atlantic Region; Cheryl O'Connor, Executive Director of LibraryLinkNJ; and Michele Stricker, Associate Director of Library Support Services for the New Jersey State Library.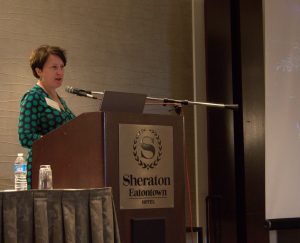 The morning presenters highlighted ways libraries served as ad-hoc disaster response centers after Super-Storm Sandy, providing services, information and a communal space to their communities. Strategies and resources for libraries to step into emergency response and recovery roles in their community were presented. Participants learned about training and networking support available for librarians who are interested in disaster information and free online disaster health information tools and resources developed by the National Library of Medicine to assist librarians, healthcare providers, first responders and the public.


In the afternoon, Dan Wilson, Coordinator of the NN/LM Emergency Preparedness & Response Initiative, moderated a panel consisting of representatives from various community organizations with disaster-related responsibilities. Speakers were asked to discuss their responsibilities and roles in disaster preparedness, response and recovery, as well as opportunities for libraries to become involved and support their efforts.
To view the full agenda:  http://lss.njstatelib.org/lss_files/PortsInAStormAgenda.pdf
NN/LM MAR would like to thank the MAR emergency preparedness state liaisons; Dan Wilson and the New Jersey State Library for making this program a success! It is essential for libraries to get involved and prepared now, before the next disaster strikes. If you have an idea for a future summit or if you want to learn about NLM resources and opportunities for your library to partner with organizations with disaster-related responsibilities, contact us at nnlmmar@pitt.edu.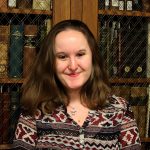 ABOUT Hannah Sinemus
Hannah Sinemus is the Web Experience Coordinator for the Middle Atlantic Region (MAR). Although she updates the MAR web pages, blog, newsletter and social media, Hannah is not the sole author of this content. If you have questions about a MARquee or MAReport posting, please contact the Middle Atlantic Region directly at nnlmmar@pitt.edu.
Email author View all posts by Hannah Sinemus