Data Management Workshop: A First Step to New Service Horizons
Posted by Hannah Sinemus on May 29th, 2013 Posted in: The MAReport
Tags: 2013 Issue 2
---
Director's Musings
Barbara Epstein, Director
On April 9-10, 2013, MAR sponsored a workshop on research data management for librarians from academic resource libraries in our region.  The program, held  at University of Pennsylvania in Philadelphia, was taught by Elaine Martin, Donna Kafel and Andrew Creamer from the Lamar Soutter Library at the University of Massachusetts Medical School.  The workshop planning task force, drawn from members of the MAR Resource & Academic Libraries Special Advisory Group, included Renae Barger, Missy Harvey and Barbara Epstein from MAR; Marie Ascher from New York Medical College; Julia Sollenberger from University of Rochester; Melissa Ratajeski from University of Pittsburgh; and Barbara Cavanaugh from University of Pennsylvania.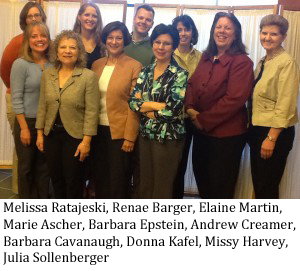 The planning task force worked closely with the instructional team to identify objectives and curriculum to meet growing interest in academic research libraries to become involved in data management initiatives, whether through teaching, assisting with development of data management plans, or other consulting opportunities.  Some libraries are actively working with their research communities, while others are still exploring options.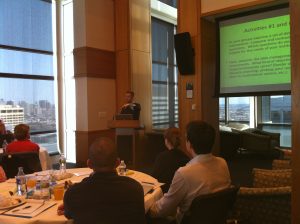 The two-day course used the case study method to investigate current and emerging roles for information professionals in managing large or small volumes of research data.  The focus was on developing skill sets necessary to engage with researchers to conduct a data reference interview and a research data management plan.  The course examined the data practices of researchers in scientific fields, such as biomedicine and engineering, as examples of how researchers produce data and how they use these data for purposes of inquiry.  Attendees learned about the purposes and tools of research data production and data reuse, data lifecycles, data management practice, and strategies for offering data consulting services to researchers.  At the conclusion of the workshop, attendees were encouraged to continue the discussion as a community of interest on MARSpace, our networking platform now in development.
Prior to the workshop, Melissa Ratajeski presented an introductory Boost Box session titled Answering the "Why Questions" of Research Data Management, in which she discussed the data lifecycle and the requirements from the National Institutes of Health (NIH) and National Science Foundation (NSF) regarding data management plans (DMPs) and data sharing.  This session is archived on MAR's Boost Box Archives page at http://nnlm.gov/mar/training/boost_recordings.html.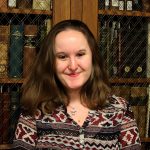 ABOUT Hannah Sinemus
Hannah Sinemus is the Web Experience Coordinator for the Middle Atlantic Region (MAR). Although she updates the MAR web pages, blog, newsletter and social media, Hannah is not the sole author of this content. If you have questions about a MARquee or MAReport posting, please contact the Middle Atlantic Region directly at nnlmmar@pitt.edu.
Email author View all posts by Hannah Sinemus