Affordable Care Act Resources for Libraries
Posted by Hannah Sinemus on August 23rd, 2013 Posted in: The MAReport
Tags: 2013 Issue 3
---
MAR Highlights
Renae Barger, Executive Director
No doubt, many public and hospital libraries are beginning to see an influx of questions surrounding the Affordable Care Act (ACA) and health insurance options.  Libraries are known to provide unbiased access to information, making them a logical choice for consumers to turn to for ACA information.  As a regional medical library, the National Network of Libraries of Medicine, Middle Atlantic Region (NN/LM MAR) is dedicated to providing updates to library staff on available information resources to assist with understanding the ACA and supporting the general public in making informed decisions.
The Affordable Care Act (ACA) is already making a difference in the lives of millions of Americans.  Since the law passed:
3.1 million young adults have gained insurance through their parents' plans
105 million Americans have had lifetime limits removed from their insurance coverage;
6.1 million with Medicare received $5.7 billion in prescription drug discounts
71 million Americans with private insurance can now get recommended preventative care without paying any copay or deductible, and
Insurance companies must spend at least 80% on health care and no more than 20% can go to profits or administrative costs1
Beginning in October, Americans will experience a new way to buy health insurance—the Health Insurance Marketplace.  The Health Insurance Marketplace, also called an Exchange, will let Americans compare competitive, private health insurance options based on price, benefits, quality, and other features.  All health plans offered on the Marketplace must cover a comprehensive set of benefits, including physician visits, preventive care, hospital stays, and prescriptions.  Plans must also treat everyone fairly; discrimination against preexisting conditions will be banned.1  The Marketplace is anticipated to give consumers a clear picture of costs and benefits before making a choice.  Enrollment in the Marketplace begins October 1 with insurance coverage beginning as early as January 1, 2014.  Consumers will only need to fill out a single application on the Marketplace to choose from the health plans available in their area; to learn if they qualify for programs like Medicaid or the Children's Health Insurance Program; or to find out if they qualify for lower costs on monthly premiums or out-of-pocket costs.
Each state had the flexibility to establish a Marketplace to meet the needs of its citizens.  Some states, such as New York, received grants to create and operate their own Marketplace (State-Based Marketplace).  Other states, such as Delaware, will work with the federal government in a State Partnership Marketplace model which allows states to make key decisions and tailor the marketplace to local needs and market conditions.  The remaining states in our region, such as Pennsylvania and New Jersey, will have a Federally-Facilitated Marketplace.2, 3  A state may apply at any time to run its own Marketplace in future years.
No matter what state a person lives in, and no matter which Marketplace model is used, you will be able to get live, in-person assistance as you go through the process of applying for and choosing new coverage options in the Marketplace.  Individuals can help provide that assistance in a variety of roles.  They can become Navigators, non-Navigator assistance personnel, or certified application counselors.  Also, agents and brokers can help consumers enroll in new coverage options.4   The Centers for Medicare and Medicaid Services (CMS) explains the roles of those individuals who will be available to provide such assistance.
What Can Library Staff Do to Assist Consumers?
How Can Library Staff Get Updates?
Sign up for email updates and be the first to hear about trainings, developments and new resources to assist consumers from the following:
What Training and Resources are Available for Library Staff?
The CMS.gov Health Insurance Marketplace website includes a training calendar of free webinars in August and September, for those who wish to learn more about the basics.

Also included are links to training modules for in-person consumer assisters, presenter slides and speaker notes, and training videos.

OCLC WebJunction received an IMLS grant to provide information to the library community regarding opportunities and resources to connect patrons to health and wellness information.  Although the project is still in development, an eHealth section on the website has resources available now to help libraries get started.

Meaningful Use: Libraries connecting patrons to ACA resources.  View the archived recording, slides, chat and related links for this August 28th webinar exploring strategies for libraries to identify ACA resources, hear from libraries that are working to prepare for patron requests, and obtain key policy and resource updates from ACA experts.

Libraries & Health Insurance: Preparing for October 1 – View the archived recording, slides, chat, and related links from the July 26th webinar offering information about plans to provide library staff with online resources to respond to increased patron information needs related to the Affordable Care Act.
Currently, OCLC is gathering feedback from state libraries about preparation and needs related to the ACA.  They will then partner with ZeroDivide to develop an online tutorial for libraries and the ACA.  This is anticipated to be ready in September.

NN/LM MAR will be devoting its August 29 and September 26 Lunch with the RML webinars to updates and resources on the ACA.  All sessions are recorded and archived.
NN/LM MAR has held discussions with State Librarians about educational webinars and program ideas that use freely available, patient education resources produced by the National Library of Medicine.  The first of these will be held September 12 from 11:00 am-Noon and will focus on MedlinePlus, with a discussion of reputable ACA resources linked from MedlinePlus.
NN/LM MAR will continue to provide updates that aim to help library staff connect patrons to available resources and community experts as they become available.  Updates from key resources will be continuously posted on the ACA section of our website and our comprehensive guide will direct you to a wide-range of information, including state-specific resources.If you are not already a member of the National Network of Libraries of Medicine, sign-up now.  Membership is free and it ensures you will receive important updates on new ACA information, our trainings mentioned above, as well as first access to all of our training and funding opportunities.
---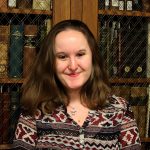 ABOUT Hannah Sinemus
Hannah Sinemus is the Web Experience Coordinator for the Middle Atlantic Region (MAR). Although she updates the MAR web pages, blog, newsletter and social media, Hannah is not the sole author of this content. If you have questions about a MARquee or MAReport posting, please contact the Middle Atlantic Region directly at nnlmmar@pitt.edu.
Email author View all posts by Hannah Sinemus