Business Class for Hospital Librarians
Posted by Hannah Sinemus on August 23rd, 2013 Posted in: The MAReport
Tags: 2013 Issue 3
---
Sharing & Caring
Michelle Burda, Network and Advocacy Coordinator

Members of MAR's Hospital Libraries Special Advisory Group (SAG) recognized the need for hospital librarians to develop a strategic sense of business in the changing environment of medical libraries.  Hospital librarians provide a valuable service to their institutions. Therefore, to continue delivering support for clinical care, research and education, it is essential that the library is managed like a business unit.  With this business model in mind, our talented SAG members developed a course outline, recruited instructors, and created original content, bringing the class to fruition.
The course was designed to be an introduction to business concepts, with the idea that some sections could be expanded and offered as a separate class in the future, depending upon interest.  A private class LibGuide was created for attendees as a means of communicating weekly class content and other relevant information.
Running Your Hospital Library Like a Business was offered online through a series of four 90-minute classes. Realizing that a hospital librarian's schedule is unpredictable, attendees were able to earn 1.5 CEs per session or a total of 6.0 CEs if they were able to attend all four sessions.
The content of the classes included:
Session 1: A Paradigm Shift: Asking "Why" Before Saying "Yes"
Presented by Michelle Burda, NN/LM MAR Network & Advocacy Coordinator. She presented information on the importance of identifying the strategic imperative (i.e., business goal or objective) of a hospital or system and aligning the library's mission with the hospital's mission.  Other topics included how an organization calculates their dollar value, the importance of defining who the library serves, and communicating the value of both the library and their staff using business terminology that hospital administrators understand best.
Session 2: Writing a Business Plan
Presented by Joy Harriman (invited instructor), Associate Director, Library of the Health Sciences, Texas Tech University Health Sciences Center (TTUHSC) and an adjunct faculty member at the TTUHSC Physician Assistant Program in Midland, TX.  Joy delivered a fast-paced, condensed version of a class she had offered at MLA.  She explained the benefits of writing a business plan, the important questions that need to be addressed before writing a plan, and the key points to ensure a successful business.
Session 3: The Art of Negotiation
Presented by Barbara Epstein, Director, Health Sciences Library System, University of Pittsburgh and Director, NN/LM MAR. Barbara discussed the strategic approaches to negotiating, specific negotiating strategies, and examples of workplace situations where these negotiating strategies may be applied.
Session 4: Proving Your Worth / Adding to Your Value
Presented by Helen-Ann Brown Epstein, Clinical Librarian, Weill Cornell Medical Library, Weill Cornell Medical College and Claire Joseph, Director, Redish Medical Library, South Nassau Communities Hospital.  These instructors explained the importance of demonstrating your worth in a way that hospital administrators can appreciate. Examples include the dissemination of information, determining and fulfilling customers' needs, and conducting community outreach.
All four sessions were well attended with more than 75 people attending one or more classes. Participants included members from the NN/LM Middle Atlantic Region, as well as those from the other seven NN/LM regions.
Future plans for the class will be determined once evaluations are reviewed by the instructors. A follow-up evaluation will be conducted to determine if the class impacted the way librarians conduct their day-to-day operations and/or management of library services.  MAR extends a special thank you to the members of our Hospital Libraries Special Advisory Group whose knowledge and expertise contributed to the success of the class.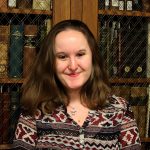 ABOUT Hannah Sinemus
Hannah Sinemus is the Web Experience Coordinator for the Middle Atlantic Region (MAR). Although she updates the MAR web pages, blog, newsletter and social media, Hannah is not the sole author of this content. If you have questions about a MARquee or MAReport posting, please contact the Middle Atlantic Region directly at nnlmmar@pitt.edu.
Email author View all posts by Hannah Sinemus