Explore, Discover, Enjoy: NLM Resources for K-12 Populations
Posted by Hannah Sinemus on August 23rd, 2013 Posted in: The MAReport
Tags: 2013 Issue 3
---
Consumer Connections
Lydia Collins, Consumer Health Coordinator
It's back to school time and the National Library of Medicine (NLM), the world's largest medical library, produces a variety of web-based resources for K-12 health and science educators, school librarians, public librarians, and academic librarians supporting education majors. So it's time to remind everyone about the numerous K-12 resources that are freely available. These web-based materials, some in Spanish, are designed to engage students' interest in and foster analysis of a variety of health and science-related topics using:
instructional templates
lesson plans
resource lists
and more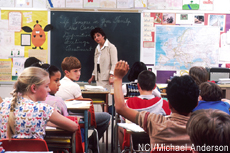 The first resource is the multifaceted MedlinePlus, suitable for grades 4-12.  The site includes a section for Children and Teens to locate health information using a trusted web resource from NLM. Educators and librarians should make sure to take advantage of the anatomy videos, interactive health tutorials, games and links to other reputable resources. The School Health page provides information on topics for K-12 such as bullying, asthma, obesity, and more.  Visit the College Health page which provides information for those entering or returning to college life.  Subjects are covered such as entering college, staying healthy, peer pressure, drugs and alcohol, and sexual health.
For those working with students in K-12, as well as in higher education, NLM resources are available to assist with homework help and/or to share with Education majors.  Everything from general health and science, to careers in health professions, genetics, environmental health, forensics and more are available.  Take a look at the K-12 Professionals section on our NN/LM MAR website to learn about the services we provide for those in K-12 organizations. If you are more interested in learning more about specific NLM K-12 resources, then visit our NN/LM MAR K-12 Professionals LibGuide.
There are a variety of resources and services geared for K-12 provided by NLM's Specialized Information Services (SIS) team.  SIS offers K-12 Science and Health Education resources as they work with teachers and scientific experts to provide free reliable resources to help introduce, reinforce, and supplement education programs.
A great resource from SIS includes GeneEd, a safe and useful resource for students and teachers for grades 9-12 to learn genetics. The site allows the user to explore topics such as Cell Biology, DNA, Genes, Chromosomes, Heredity/Inheritance Patterns, Epigenetics/Inheritance and the Environment, Genetic Conditions, Evolution, Biostatistics, Biotechnology, DNA Forensics, and Top Issues in Genetics.
Tox Town  for grades 6 – 12+ is a guide to commonly encountered toxic substances. Tox Town uses color, graphics, sounds and animation to add interest to learning about connections between chemicals, the environment, and the public's health.  This resources is also available in Spanish, making it helpful for language classes that want to incorporate an interdisciplinary approach to learning. Tox Town also includes Discovering the Connection: Your Environment, Your Health, an afterschool science club curriculum for middle school students. It can be used in a science classroom or in an interdisciplinary program that connects science and society.
The History of Medicine Division coordinates an Exhibition Program which "creates lively and informative exhibitions and educational resources that enhance awareness of and appreciation for the collections of the National Library of Medicine. These exhibitions and educational resources engage diverse audiences and explore a variety of topics in the history of medicine."  If you are interested in hosting a traveling exhibit, learn more at the Traveling Exhibitions FAQ page.  Eligible NN/LM MAR member institutions can apply for an Exhibitor Award to assist in acquiring an NLM Traveling exhibit.

Whether you work in a K-12 school, public or academic library, community or faith-based organization, or higher education, NLM provides resources to help enrich and support K-12 curricula and programs.   Educators, librarians and others are welcome to use these resources, along with the modules and lesson plans for students' interests and academic goals.
If you'd like to request training for a group of 15 or more, contact us at nnlmmar@pitt.edu to see what options are available.  In-person sessions and online webinars can be scheduled and geared toward topics of interest for your group. Visit the NN/LM MAR Training & Education website to learn more.
Wishing everyone a wonderful back-to-school and don't forget to explore, discover, and enjoy all of the reliable resources freely available for you!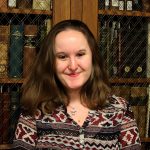 ABOUT Hannah Sinemus
Hannah Sinemus is the Web Experience Coordinator for the Middle Atlantic Region (MAR). Although she updates the MAR web pages, blog, newsletter and social media, Hannah is not the sole author of this content. If you have questions about a MARquee or MAReport posting, please contact the Middle Atlantic Region directly at nnlmmar@pitt.edu.
Email author View all posts by Hannah Sinemus