Getting Started with Program Evaluation
Posted by Hannah Sinemus on August 23rd, 2013 Posted in: The MAReport
Tags: 2013 Issue 3
---
Out and About
Kate Flewelling, Outreach Coordinator
As great ideas compete for limited resources (time, staffing, money), more and more emphasis has been placed on program evaluation.  How do you know what works? How do you know that stakeholders' goals are being met?
We all recognize the need to evaluate what we do, but too often evaluation is left to the end of a program.  The most valuable evaluation is closely tied to a program's goals and is integrated into the project planning from the beginning.
The Centers for Disease Control (CDC) has identified six steps for program evaluation:
Engage stakeholders.
Describe the program.
Focus the evaluation design.
Gather credible evidence.
Justify conclusions.
Ensure use and share lessons learned.
Based on these steps, the CDC has created a Framework for Program Evaluation.  A self-study guide is included with the framework.  Although their focus is on the evaluation of Public Health programs, their resources are applicable to other types of organizations and programs.
A key strength of the Framework is that it does not promote one "right" way to do program evaluation.  Rather, it provides resources and templates for users to think through the following questions:
What is the best way to evaluate?
What are we learning from evaluation?
How will we use the learning to make our efforts more effective?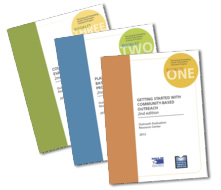 The National Network of Libraries of Medicine's Outreach Evaluation Resource Center (OERC) has developed a series of booklets on Planning and Evaluating Health Information Outreach Projects.  These booklets provide step-by-step instructions on determining appropriate evaluations techniques, as well as collecting and using evaluation data.  Worksheets and case studies are included. The booklets are free and can be ordered by emailing: nnlm@u.washington.edu.
Looking for more resources? The OERC has a resource guide with additional tools for program evaluation.
NN/LM MAR provides free consultation on health information outreach projects, including program evaluation.  Contact nnlmmar@pitt.edu to get started with this service.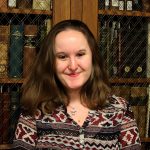 ABOUT Hannah Sinemus
Hannah Sinemus is the Web Experience Coordinator for the Middle Atlantic Region (MAR). Although she updates the MAR web pages, blog, newsletter and social media, Hannah is not the sole author of this content. If you have questions about a MARquee or MAReport posting, please contact the Middle Atlantic Region directly at nnlmmar@pitt.edu.
Email author View all posts by Hannah Sinemus