Privacy and Security on the Web: How to Protect Yourself
Posted by Hannah Sinemus on August 23rd, 2013 Posted in: The MAReport
Tags: 2013 Issue 3
---
CyberCast
Missy Harvey, Technology and Communication Coordinator
In response to network member requests, in June 2013 I offered our quarterly TechTime webinar on the topic of privacy and security on the web.  The webinar was a great success and attendees asked excellent questions.  But one hour was not enough time to cover all the resources to help our members.  So I'm providing additional helpful websites and tips to help you.
General Toolkits / Resources
An excellent resource from a highly regarded authoritative source.  The Computer Emergency Readiness Team (CERT) is responsible for identifying Internet attacks and finding solutions that are then share nationwide.
A thorough guide from the respected Electronic Privacy Information Center (EPIC) with numerous tools to help every user.
This New York Times article provides some resources that may not have been discussed elsewhere.
Application-Specific Resources
Attackers are using built-in features in some browsers to install malicious software that can see saved passwords for email and social network accounts.
We cannot rely on the makers of new technology to think about the privacy and moral implications..
Google's two-step verification feature can help make your Gmail account more secure.  But you may need to do a little extra work when setting up a new mail program to send and receive Gmail messages.
If you stay logged into Facebook even when you quit your browser program, and would rather sign out of your account, check your settings.
The usefulness of the new tool is constrained by the data people have shared, as well as how the technology analyzes that information.  But Facebook has high hopes for its development.
Google's Android system, the dominant mobile operating system, tends to have more problems with malicious software.  But common sense can help avert them.
Other Important Information to Help Protect Yourself
This is a scheme that involves sending consumers text messages containing a link to a fraudulent website or a phone number in an attempt to collect personal information.
Federal authorities and consumer lawyers say banks play a key role in giving questionable Internet merchants access to the financial system, enabling them to prey on consumers.
American research universities are coming under increasing cyberattacks, most likely from China, forcing them to step up security.  The article cites institutions facing as many as 100,000 hacking attempts a day, and quotes an EDUCAUSE official saying that the attacks  have "outpaced our ability to respond."
June 2013 TechTime Session
For those who missed our last TechTime session, the recording and slides are available:
Privacy and Security on the Web:  How to Protect Yourself
Learn tips to protect yourself, your family, and your library users in our highly connected world.  Topics included:
What you need to know about your personal information on the Web
How others get information about your online activities
How to protect yourself from phishing emails and scams
How to manage your online reputation
What to do if your online privacy is compromised
Risks of cloud computing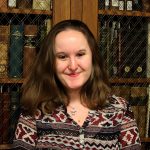 ABOUT Hannah Sinemus
Hannah Sinemus is the Web Experience Coordinator for the Middle Atlantic Region (MAR). Although she updates the MAR web pages, blog, newsletter and social media, Hannah is not the sole author of this content. If you have questions about a MARquee or MAReport posting, please contact the Middle Atlantic Region directly at nnlmmar@pitt.edu.
Email author View all posts by Hannah Sinemus