ClinicalTrials.gov: A Resource for Patients, Clinicians, Researchers and Librarians
Posted by Hannah Sinemus on November 18th, 2013 Posted in: The MAReport
Tags: 2013 Issue 4
---
Out and About
Kate Flewelling, Outreach Coordinator

ClinicalTrials.gov was launched in 2000 by the National Library of Medicine (NLM).  In 2008, as a result of Section 801 of the Food and Drug Administration Amendments Act of 2007, ClinicalTrials.gov was expanded to include basic results reporting, including adverse effects.  Due to reporting bias, results reported in ClinicalTrials.gov may not be published anywhere else.
As of October 2013, there are 153,826 studies in the registry with locations in all 50 states and in 185 countries. Over 10,000 records currently have basic results, a number which has nearly doubled since 2011.
ClinicalTrials.gov can be used by:
Patients to find on-going and recruiting clinical trials: http://clinicaltrials.gov/ct2/help/for-patient
Clinicians to access information about specific trials, trial methodologies, clinical evidence on a topic, and previous and on-going research in a field of interest: http://clinicaltrials.gov/ct2/search/advanced
Researchers to find previous unreported study results, investigate research funded by particular sources and find potential collaborators on future projects, as well as register and report the results of their own studies: http://clinicaltrials.gov/ct2/help/for-researcher
Librarians to support the information needs of clinicians, researchers and consumers and to find unreported studies for systematic reviews.
NN/LM MAR wants to support health sciences librarians who want to use the ClinicalTrials.gov registry.  In particular, we want to highlight the results database and the reporting requirements for researchers.
ClinicalTrials.gov: Results Reporting, Unique Evidence, and the Role of Medical Librarians is a new three-week online course.
Module 1 will explain what a clinical trial is and why ClinicalTrials.gov is a significant resource
Module 3 will discuss the number of records with results and the unique position of health science librarians to provide education and to advocate for the results database and submission requirements
This asynchronous, self-paced course will begin on December 2, 2013.  For more information and to register click here: http://nnlm.gov/ntcc/classes/class_details.html?class_id=661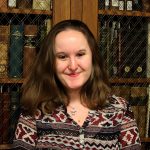 ABOUT Hannah Sinemus
Hannah Sinemus is the Web Experience Coordinator for the Middle Atlantic Region (MAR). Although she updates the MAR web pages, blog, newsletter and social media, Hannah is not the sole author of this content. If you have questions about a MARquee or MAReport posting, please contact the Middle Atlantic Region directly at nnlmmar@pitt.edu.
Email author View all posts by Hannah Sinemus