MAR Announces the 2013 National Medical Librarians Award
Posted by Hannah Sinemus on November 18th, 2013 Posted in: The MAReport
Tags: 2013 Issue 4
---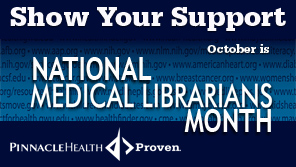 MAR is pleased to announce the winner of our 2013 National Medical Librarians Award–the staff of Library Services, Pinnacle Health System in Harrisburg, PA. The following is the submission from their Manager…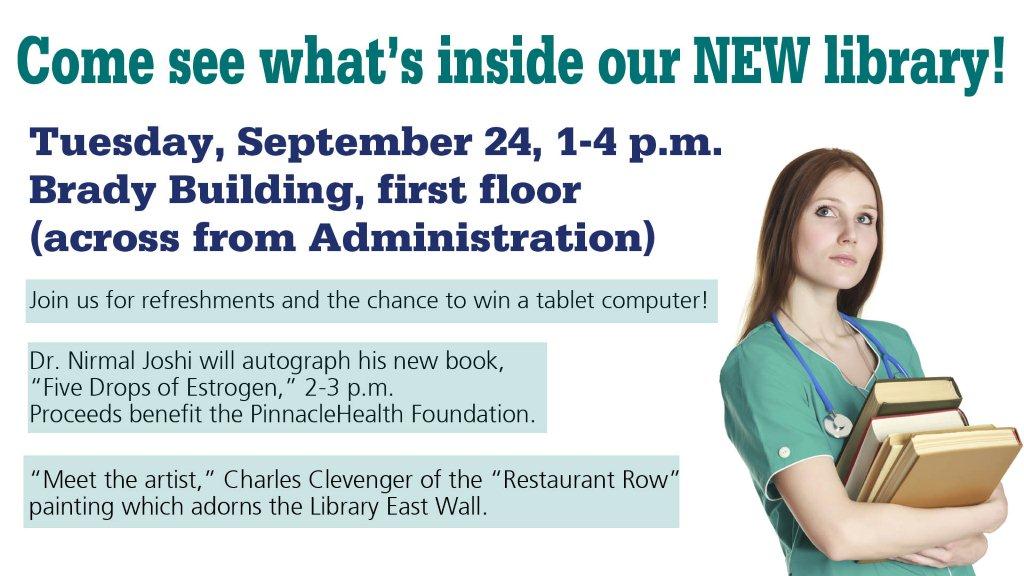 We held an Open House in our new library for National Medical Librarian's Month.  We created a flyer which was placed on the intranet, the weekly System newsletter, and on all telescreens throughout the System located at elevators and other places where there is time to read the banners which scroll by.  We also had a National Medical Librarian's Month banner created for the Intranet and telescreens.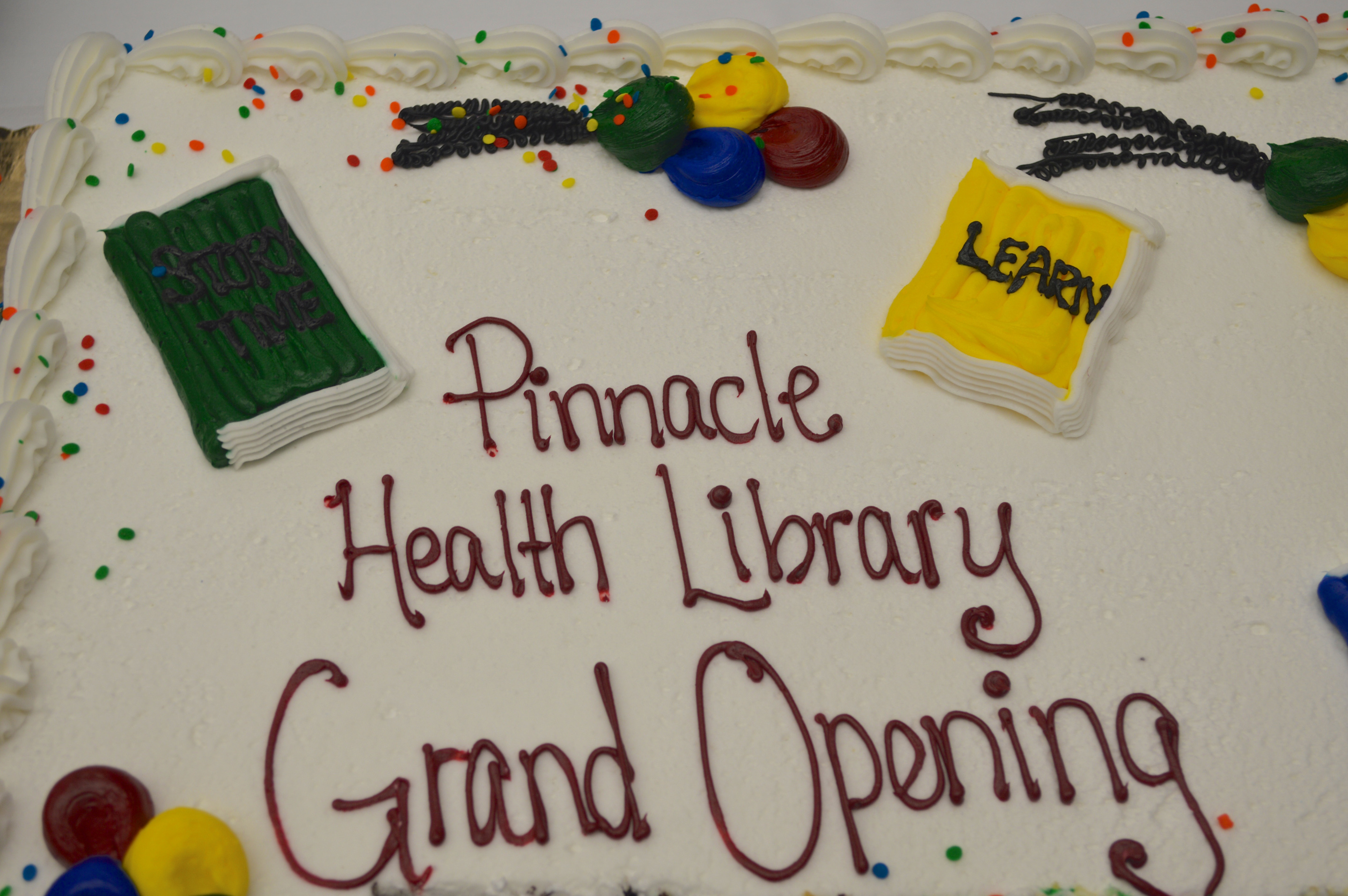 Congratulations to one of our librarians, Helen Houpt, on being elected Vice President of the Central Pennsylvania Health Sciences Library Association. She will advance automatically to President at the conclusion of her term as Vice-President. She, along with Jen Woodley, Katie Shradley and Tina Dietman, presented a poster on health literacy at the Southwestern PA Organization of Nurse Leaders annual conference in August 2013.
One of our librarians, Elizabeth Morgan, was nominated for and received The President's Award for her outstanding clinical work in the month of October.  The award was presented at the System Leadership meeting on November 6, 2013.
---
From Laurie Schwing, Manager, Library Services:
While waiting for her children at the school bus stop after work, Elizabeth Morgan, Librarian, noticed on her iTouch that there was an urgent email in the PinnacleHealth Libraries' inbox.  She opened it and saw a high-priority request from Pharmacy for a journal article regarding the recommended infusion time of a drug that had been shipped from Europe to cover the shortage of another drug.
Rather than wait until the next morning when the Library opened, she accessed her Pinnacle computer remotely and requested the article through an interlibrary loan database, and also called the lending library.  Elizabeth waited for and then forwarded the article to Renee Bogdan, Pharmacist at PinnacleHealth.  All of this took place within an hour.  This information allowed substitution of the drug that had been shipped from Europe and adjustment of the infusion time to allow the patient to receive their other medications on the regular time schedule.  The article had confirmed that a shorter infusion time could be used than noted on the package insert.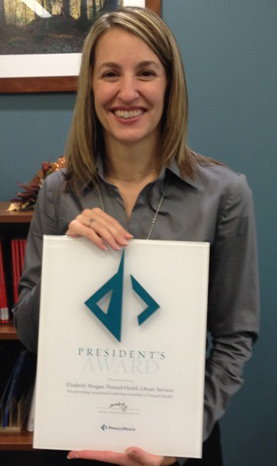 Her actions were above and beyond her normal duties and work hours, and represented a sincere and outstanding effort to meet the needs of Pinnacle Health System patients.
I would like to recognize Elizabeth for her commitment and concern.  Thank you.
From Renee Bogdan, Pharmacist:
This situation affected multiple patients starting Thursday morning and required a team of people to prepare for it on Wednesday.
We had a critical shortage of sodium phosphate in the pharmacy that came up very quickly.  The pharmacy team worked with P&T committee chair and the Print Shop to get an emergent interchange to a new product that was approved from the FDA to be shipped in from Europe for use during this shortage (Glycophos).  Unfortunately, there was very little information available about the new product, and the study Elizabeth procured for us allowed us to keep the usual 4 hour infusion time for the new product even though the package insert stated 8 hours.  An 8 hour infusion of a IV phosphate supplement would have posed many potential issues for patients—it has no compatibility information so it would have tied up their IV access for 8 hours preventing administration of other drugs, AND delayed prompt replacement of critically low phosphorus levels.
Elizabeth has always been so helpful with interlibrary loans!
---
Laurie J. Schwing, MLS
Manager, Library Services
Pinnacle Health System
111 South Front Street
Harrisburg, PA  17101
lschwing@pinnaclehealth.org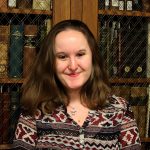 ABOUT Hannah Sinemus
Hannah Sinemus is the Web Experience Coordinator for the Middle Atlantic Region (MAR). Although she updates the MAR web pages, blog, newsletter and social media, Hannah is not the sole author of this content. If you have questions about a MARquee or MAReport posting, please contact the Middle Atlantic Region directly at nnlmmar@pitt.edu.
Email author View all posts by Hannah Sinemus