Providing Advocacy and Education for the Behavioral Health Needs of Older Pennsylvanians
Posted by Hannah Sinemus on November 18th, 2013 Posted in: The MAReport
Tags: 2013 Issue 4
---
Member Spotlight
Rebecca May-Cole
Executive Director
Pennsylvania Behavioral Health and Aging Coalition
We are a non-profit organization providing advocacy and education about the behavioral health needs (mental health and substance use disorder) of older Pennsylvanians.  As the only statewide organization in Pennsylvania with this focus, we bring attention to the fact that too many older adults in the Commonwealth are dealing with depression, anxiety, alcoholism, substance and medication misuse and abuse, and thoughts of suicide.  We advocate at the state and national levels with the intent of improving services, and ultimately the lives of older adults so they can live their lives in a mentally healthy way.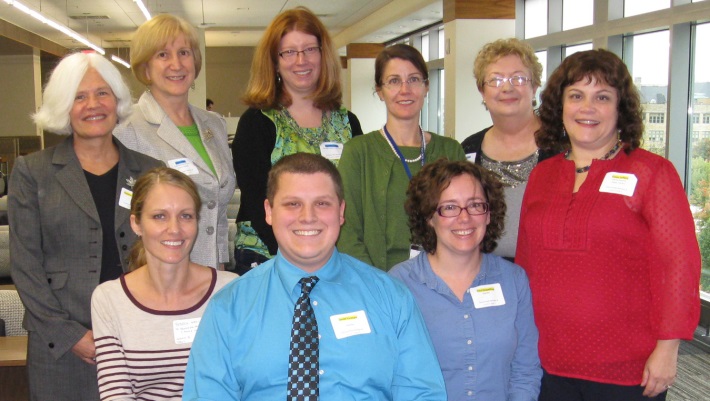 I first met Kate Flewelling at the Pennsylvania Mental Health Consumers' Association annual conference.  I wanted a lunch partner and saw her sitting across the way, so I introduced myself and asked her to lunch.  The rest, as they say, "is history!"  I have to say that was one of the most beneficial lunch "dates" I've had!
Kate introduced me to NN/LM MAR, has introduced me to several individuals with similar focuses (i.e., the health of older adults), and informed me about award opportunities from MAR.  I then applied for, and received, funding for a mental health literacy project targeted at older Pennsylvanians, which we plan to make available beyond the borders of Pennsylvania.  This project will assist older adults in taking an active role in their own health care, and specifically mental health care, helping them understand and recognize the warning signs of common mental illnesses in older adults, and where to turn for help.  Because of the introductions Kate has made, I recently spoke to a group of librarians in an event, coordinated by the Commonwealth Medical College and funded by MAR, about recognizing mental health concerns in older adults.  It was a wonderful experience and helped me to understand that librarians are a wonderful resource in the community.  I have been sharing with others the need to bring in librarians when we discuss community resources as a result.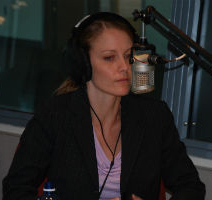 The Coalition has been recognized as a national leader in behavioral health and aging, receiving acclimation from organizations and, most importantly, individuals who have been assisted by some of our programs.  We regularly conduct suicide prevention trainings, and often hear back from training participants about how they used the information provided to save the life of another individual who had been contemplating suicide.  Stories like that make all of the work very meaningful.  We have also been very involved in suicide prevention efforts, and have been interviewed several times on radio and television stations, as well as in newspapers.
Many people ask me what sparked my interest in behavioral health and aging.  I have several people to thank, however the most influential was my 90-year-old grandmother, Julia.  She is an amazing woman, fiercely independent, a veteran of World War II, and a woman of wisdom.  I always loved sitting by her side, listening to her while she told me stories of our family, stories of her life during the war, stories about how she joined the Army to "keep an eye" on her brother, and many more.  In fact, I just learned that she was at the site where the invasion of Normandy happened, just weeks after the battle occurred!  I am always amazed at the wealth of experiences she has had, and want to soak up as many of those experiences as I can.  This led me to realize that we have such a wealth of experience in our older citizens.  They have led our communities, our country, even the world, to the place we are now, and for that I believe we owe them a debt of gratitude.  My hope is that I can begin to pay back some of that debt through the work I am doing now.
My interest in mental health was first piqued when a young woman came to live with my family when I was a child.  She had many difficult life experiences and constantly dealt with mental health issues, as well as suicide attempts.  I remember my parents going through the house, removing sharp objects and medications to dissuade this young woman from finding a means to attempt suicide.  Seeing how my family did not shy away from this woman, and in fact tried to help her, encouraged my interest in the human brain, in mental illness, and in helping people overcome these kinds of challenges.  These two experiences – my grandmother and this young woman – came together in the late 1990s when I served on a joint advisory committee to the Pennsylvania Department of Aging and the Office of Mental Health and Substance Abuse Services.  Since that time I have developed a passion for the combined issue of older adults with behavioral health needs.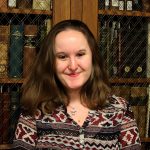 ABOUT Hannah Sinemus
Hannah Sinemus is the Web Experience Coordinator for the Middle Atlantic Region (MAR). Although she updates the MAR web pages, blog, newsletter and social media, Hannah is not the sole author of this content. If you have questions about a MARquee or MAReport posting, please contact the Middle Atlantic Region directly at nnlmmar@pitt.edu.
Email author View all posts by Hannah Sinemus