Training First Responders on the Use of NLM Disaster and Emergency Preparedness Information Mobile Applications
Posted by Hannah Sinemus on November 18th, 2013 Posted in: The MAReport
Tags: 2013 Issue 4
---
Sharing & Caring
Michelle Burda, Network and Advocacy Coordinator

The National Library of Medicine (NLM) has developed a suite of widely-used resources for mobile devices such as WISER (Wireless Information System for Emergency Responders). NLM has evaluated and made accessible many other mobile apps and information resources that are useful in emergency and disaster situations: http://disasterinfo.nlm.nih.gov/dimrc/disasterapps.html.

I had the opportunity to present at both locations of the Pennsylvania's 36th Annual Statewide EMS Conference in Lancaster (August 16) and Altoona (September 27) on the use of NLM's disaster and emergency preparedness mobile apps. The audience was composed of prehospital care healthcare professionals which included paramedics, nurses and mangers of emergency health services.
We explored the tools that the NLM's Disaster Information Management Resources Center (DIMRC) developed to assist emergency personnel to prepare for and respond to hazardous materials (HAZMAT) incidents, including chemical, biological, radiological and nuclear (CBRN) events.
I used the presentation developed by the DIMRC staff entitled:  Packing Your Digital Go-Bag: Essential Disaster Health Information on Your Mobile Device* as the basis for my session. The focus was to make attendees aware of what was available and to stress the importance of finding and evaluating the best tools and resources before there is a need. Learning how to use these resources effectively and quickly and knowing the limitations of the app is imperative.
I concluded the training by having the audience download WISER to their own mobile device. I also had iPads preloaded with apps for those who had no mobile device.  After a few instructions on how to use WISER, I gave them a scenario. The attendees had to use WISER to find the properties of a known substance and its effects on a patient and treatment. The next exercise required them to find an unknown substance using a case scenario with the symptoms of those exposed to the substance.
It was a fast-paced program that exposed attendees to NLM's mobile disaster and emergency applications. I am hoping that the attendees will share this information with their co-workers and staff.
I also hope my presentation will inspire you to provide training on disaster and emergency preparedness apps to your community's first responders or your organization or institution. If you have any additional questions or need support in developing a program, please contact me at mburda@pitt.edu.
*DIMRC Packing Your Digital Go-Bag: Essential Disaster Health Information on Your Mobile Device can be found at: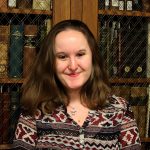 ABOUT Hannah Sinemus
Hannah Sinemus is the Web Experience Coordinator for the Middle Atlantic Region (MAR). Although she updates the MAR web pages, blog, newsletter and social media, Hannah is not the sole author of this content. If you have questions about a MARquee or MAReport posting, please contact the Middle Atlantic Region directly at nnlmmar@pitt.edu.
Email author View all posts by Hannah Sinemus