Academic Librarians: We Have Lots of Resources for You!
Posted by Hannah Sinemus on February 28th, 2014 Posted in: The MAReport
Tags: 2014 Issue 1
---
CyberCast
Missy Harvey, Technology and Communication Coordinator
In 2013, we announced an initiative to enhance outreach to community college libraries.  Our goal was to increase awareness of National Library of Medicine (NLM) resources to support programs in nursing and the allied health professions:  http://guides.nnlm.gov/mar_cc/.  So far we have offered classes online and face-to-face, reaching more than 250 librarians.  We have been delighted by the interest and feedback we've received.
Outreach to Academic Libraries
In 2014, we are beginning a new initiative to enhance outreach to academic librarians in colleges and universities without medical schools.  We want to continue our efforts to increase awareness of NLM resources to help you help your faculty and students with their research.

Outreach Plans
There are a variety of ways we're hoping to reach academic librarians.  Our goals include:
Posting to social media and listservs of interest to academic librarians in our region
Exhibiting, presenting, and training at state library association meetings
Hosting online training webinars focused on the academic audience
Conducting site visits to college / university libraries
Targeted Class for Academic Librarians
We are developing a new class specifically for academic librarians to help you learn more about how your faculty and students can research the health, chemical, and environmental literature; find consumer health information; and learn about mobile apps and social media to find what they need.  The class will include introductions to PubMed, MedlinePlus, Drug Information Portal, Tox Town, PubChem, Genetics Home Reference, as well as other freely available NLM databases.  We will tailor the class content to highlight resources tied to the strengths of the curriculum for your particular institutions.
For those unfamiliar with the wide range of NLM databases, they provide resources to support programs in such fields as:
| | |
| --- | --- |
| Biology | Ethics / Bioethics |
| Biomedical Engineering/Sciences | Genetics |
| Biotechnology | Molecular Biology |
| Chemical Engineering | Neuroscience |
| Chemistry | Nursing, Dentistry, Pharmacy and Allied Health |
| Environmental Engineering | Toxicology |
| Environmental Health | Veterinary Sciences |
Join Us in New Jersey
We will be offering our first class for the New Jersey VALE group:
Navigating Health Information for Academic Librarians
When:  Friday, April 25, 2014 / 10 am – Noon
Where:
Rutgers University
Scholarly Communications Center Auditorium
Alexander Library, 3rd floor
169 College Avenue
New Brunswick, NJ
Details / Register:  http://nnlm.gov/training/schedule/class_details.html?class_id=707
MAR Needs Your Help
Email our academic liaison if you have ideas or suggestion how we can reach academic librarians:  Missy Harvey, mjharvey@pitt.edu
If you know of any social media tools in your area frequented by academic librarians, pass the details along to Missy
In the next few months, MAR will be exhibiting at SUNYLA, NJLA, PaLA, and NYLA—encourage any academic librarians you know to stop by our exhibit booth
Tell your colleagues about MAR classes—we'll touch base with them as they register and encourage them to consider the free membership in our NN/LM network
If you would like Missy to visit your college/university, send her an email—she'd love to meet with you when she's in your neighborhood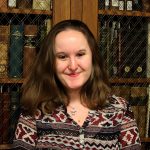 ABOUT Hannah Sinemus
Hannah Sinemus is the Web Experience Coordinator for the Middle Atlantic Region (MAR). Although she updates the MAR web pages, blog, newsletter and social media, Hannah is not the sole author of this content. If you have questions about a MARquee or MAReport posting, please contact the Middle Atlantic Region directly at nnlmmar@pitt.edu.
Email author View all posts by Hannah Sinemus