Focus on NLM Resources: A New Webinar Series from MAR
Posted by Hannah Sinemus on February 28th, 2014 Posted in: The MAReport
Tags: 2014 Issue 1
---
Out and About
Kate Flewelling, Outreach Coordinator
From AIDSInfo to Women's Health Resources, the National Library of Medicine (NLM) has a lot of resources—nearly 300 of them!  As NLM continues to create and aggregate reliable health information, it can be difficult to keep track.  That's where MAR comes in!
Starting in March, we are pleased to offer a new bimonthly webinar series. Every two months, we will focus on one NLM resource.  Often the presenter will be myself or another MAR coordinator, but sometimes we'll host a National Library of Medicine speaker.  Each webinar will include demonstrations of the selected resource and plenty of time for questions.
How will we decide what resources to feature? With help from our members! Our 2011 MAR Member Assessment asked respondents to identify which NLM resources on which they wanted training. We got additional feedback from participants of a recent PubMed Update.  Thanks to these evaluations, we have a great idea where to start!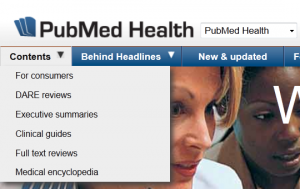 On March 18, from 12-1 pm (ET), we kick-off the series with PubMed Health. PubMed Health provides access to clinical effectiveness research, such as evidence summaries and systematic reviews.
Our speaker will be Hilda Bastian. Hilda has been the editor responsible for PubMed Health at the National Center for Biotechnology Information (NCBI), NLM since 2011. Previously, she headed the Health Information Department at the German Institute for Quality and Efficiency in Health Care (IQWiG) (2004-2011). Hilda first became involved in health as a health consumer advocate in the 1980s, serving as Chairperson of the Consumers' Health Forum of Australia (1997-2001). She has been participating in and communicating the results of systematic reviews since the early 1990s, when she helped establish the Cochrane Collaboration.
In May and July, we'll focus on ClinicalTrials.gov and the Drug Information Portal, respectively. Future topics include Health Services Research Information Central, MedlinePlus and how to promote it, LiverTox, and Environmental Health resources. Webinars will be announced via our blog, MAR-L listserv, Facebook, and Twitter.
Hope to "see" you on March 18!
Focus on NLM Resources: PubMed Health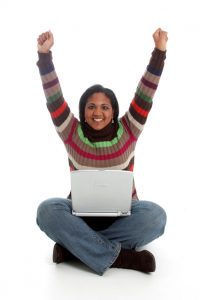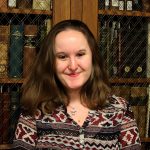 ABOUT Hannah Sinemus
Hannah Sinemus is the Web Experience Coordinator for the Middle Atlantic Region (MAR). Although she updates the MAR web pages, blog, newsletter and social media, Hannah is not the sole author of this content. If you have questions about a MARquee or MAReport posting, please contact the Middle Atlantic Region directly at nnlmmar@pitt.edu.
Email author View all posts by Hannah Sinemus