National Health Observances and Multicultural Health Information Resources
Posted by Hannah Sinemus on February 28th, 2014 Posted in: The MAReport
Tags: 2014 Issue 1
---
Consumer Connections
Lydia Collins, Consumer Health Coordinator
February is Black History Month and March is Women's History Month. Let's take some time to celebrate these two annual observances by highlighting multicultural health information resources from the National Library of Medicine (NLM).
The Division of Specialized Information Services (SIS) at NLM provides access to resources that address the health information needs of various racial and ethnic groups.  NLM-SIS also funds minority health information projects. Some of the outcomes of the projects include the development of resources and/or have information relevant to various populations that can be used as your organization looks to create or expand health outreach initiatives and programs.
The Outreach and Special Populations Branch (OSPB) and SIS have created websites with information of interest to those who serve the following target populations:  African Americans, Alaska Natives, American Indians, Asian Americans, Hawaiian/Pacific Islanders, and Hispanic Americans:

Also, the History of Medicine Division at NLM makes available interactive online exhibitions that advance public awareness about medicine, science, and history. These exhibitions cover a variety of subjects including African American academic surgeons, the history of women physicians, and the health and well-being of Native populations. These exhibitions can be used in conjunction with programming, presentations, lectures, and even include online education resources for elementary to higher education levels.
Explore the following exhibitions that focus on minorities and women:
To see all of the wonderful exhibitions offered from the National Library of Medicine, visit:

The National Library of Medicine, various National Institutes of Health agencies, and other reputable agencies have resources that libraries and community organizations can utilize with the populations they serve.
"The National Institute of Arthritis and Musculoskeletal and Skin Diseases (NIAMS) has created a series of free multicultural health planners for 2014, titled A Year of Health: A Guide to a Healthy 2014 for You and Your Family. These planners provide research-based health tips and information about staying healthy and managing conditions of the bones, joints, muscles, and skin. The NIAMS created an electronic toolkit (e-toolkit) of resources to help you and your organization distribute the health planners in your communities."
Everyday is an opportunity to raise awareness about important health topics. Remember, NLM and other NIH agencies more than likely have resources to help you celebrate and educate the communities that you serve.
For a more comprehensive listing of minority health information resources available from the National Library of Medicine, National Institutes of Health, and other reputable agencies, visit our Public Library Resource Guide and click on the new Multi-Cultural Resources tab.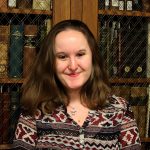 ABOUT Hannah Sinemus
Hannah Sinemus is the Web Experience Coordinator for the Middle Atlantic Region (MAR). Although she updates the MAR web pages, blog, newsletter and social media, Hannah is not the sole author of this content. If you have questions about a MARquee or MAReport posting, please contact the Middle Atlantic Region directly at nnlmmar@pitt.edu.
Email author View all posts by Hannah Sinemus