Public Libraries and NN/LM MAR: A Natural Partnership
Posted by Hannah Sinemus on February 28th, 2014 Posted in: The MAReport
Tags: 2014 Issue 1
---
MAR Highlights
Renae Barger, Executive Director
As a regional medical library, NN/LM MAR supports the efforts of the National Library of Medicine (NLM) to improve the public's access to health information so they can make informed decisions about their health.  Public libraries are also known to provide unbiased access to information, making them a logical choice for consumers to turn for health information.
Over the past six months, MAR has been working with staff at the State Library level in DE, NJ and PA, as well as staff at the NY 3Rs Association, Inc. on a training initiative designed to educate public library staff about reliable consumer health information resources from NLM.  The goal of this initiative is to empower public library staff with unbiased, reliable resources they can feel comfortable using. With the buzz surrounding the Affordable Care Act (ACA), health literacy, and consumer engagement–this is perfect timing for such a partnership.
The initiative started with a "kick-off" letter promoting the benefits of free membership in NN/LM MAR and encouraging public libraries to participate in our webinar training series:
September 12, 2013:  MedlinePlus and ACA Resources
November 13, 2013:  K-12 Resources and Homework Help
December 2, 2013:  NIHSeniorHealth and Drug Information
January 15, 2014:  NLM Exhibition Program and Health Information Program Planning
February 5, 2014:  Proposal Writing for Public Library Outreach Projects
More than 300 people registered for these trainings and 38 libraries became new MAR members.  Moving forward, MAR is hoping that many of these public libraries will consider applying for outreach or health information promotion awards to introduce innovative health information programming ideas.  MAR will also be following up with State Library and NY 3Rs Association staff to discuss continued ideas to support the important role public libraries play in assisting with consumer health information requests.
NLM resources can be easily integrated into library catalogs and promoted via free brochures, handouts and magazines within each library.  If you are working at a public library and missed any of these webinars, contact us at nnlmmar@pitt.edu or 1-800-338-7657.  We can provide a link to the recording of each session, as well as to discuss any specific training needs you have.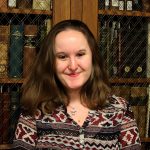 ABOUT Hannah Sinemus
Hannah Sinemus is the Web Experience Coordinator for the Middle Atlantic Region (MAR). Although she updates the MAR web pages, blog, newsletter and social media, Hannah is not the sole author of this content. If you have questions about a MARquee or MAReport posting, please contact the Middle Atlantic Region directly at nnlmmar@pitt.edu.
Email author View all posts by Hannah Sinemus