Doing It Your Way: Approaches to Research Data Management for Libraries
Posted by Hannah Sinemus on May 30th, 2014 Posted in: The MAReport
Tags: 2014 Issue 2
---
Director's Musings
Barbara Epstein, Director
The need for better management of research data, and opportunities to promote new roles for librarians, were identified by the MAR Academic Libraries Special Advisory Group as a priority.  In April 2013, MAR sponsored a training workshop at the University of Pennsylvania for one or two representatives from each of our Resource Libraries.  The response was so positive that our Advisory Group encouraged us to plan a more expansive program as a follow-up.
So one year later in April 2014, we sponsored a 2-day symposium on research data management in libraries, hosted by The Rockefeller University in New York City.  We titled the program Doing It Your Way because we realize that every library is unique and will develop services most appropriate to its own clientele.  We're pleased to report that there were 143 registrants from 23 states and Canada, including 12 speakers from 9 states.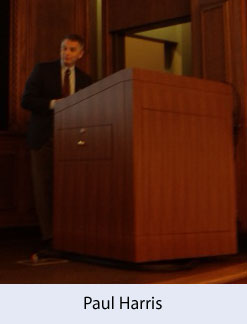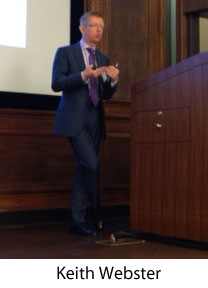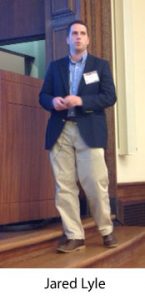 The first morning featured three keynote speakers: Paul Harris, Director of Office of Research Informatics at Vanderbilt University; Keith Webster, Dean of Libraries at Carnegie Mellon University; and Jared Lyle from the Inter-university Consortium for Political and Social Research at the University of Michigan.  The afternoon program offered three breakout sessions with presentations by librarians actively involved in research data management.
On the second day, Sherry Lake and Andrea Horne Denton from the Research Data Services Team at the University of Virginia offered a half-day workshop on best practices in data collection and management.
Evaluation feedback from attendees was extremely positive.  Nearly 90% reported that information gained the symposium will make a difference in how they do their job.  Some typical comments included: "This was perfectly timed for me and ideal in its scope;" "Appreciated the balanced perspective between the theoretical and the practical;" and "The MAR staff and the planning committee did a wonderful job in presenting a highly relevant program on a subject about which we can't learn enough."
We are grateful to our planning group, who worked very hard to identify speakers and topics. Members included:
Donna Berryman, University of Rochester
Carol Feltes, The Rockefeller University
Nancy Glassman, Albert Einstein College of Medicine of Yeshiva University
Phoebe Stein, New York Medical College
Alisa Surkus, New York University
Melissa Ratajeski, University of Pittsburgh
In addition, Renae Barger, MAR Executive Director, and Missy Harvey, MAR Technology & Communication Coordinator, spent many hours pulling together all the details involved with programming, logistics, speaker arrangements, budgets, registration and marketing.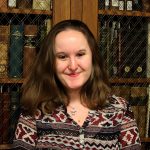 ABOUT Hannah Sinemus
Hannah Sinemus is the Web Experience Coordinator for the Middle Atlantic Region (MAR). Although she updates the MAR web pages, blog, newsletter and social media, Hannah is not the sole author of this content. If you have questions about a MARquee or MAReport posting, please contact the Middle Atlantic Region directly at nnlmmar@pitt.edu.
Email author View all posts by Hannah Sinemus