Keeping Up with Emerging Technologies
Posted by Hannah Sinemus on May 30th, 2014 Posted in: The MAReport
Tags: 2014 Issue 2
---
CyberCast
Missy Harvey, Technology and Communication Coordinator
Having just returned from the 2014 Medical Library Association (MLA) Conference in Chicago, I was reminded how important it is for our profession to keep informed of emerging technologies. Some of the topics discussed in the MLA Technology Trends section included Infographics, 3D printing, Sharepoint, VIVO, etc. New tools and resources are continually being developed—some are great and have a lot of potential. But some may still need a bit of work before we find ways to incorporate them into our workplace.
Many of these new tools can help us in the delivery of the services we provide to our libraries and communities. One goal we have as your regional medical library (RML) is to help keep you informed of emerging tools and how you can use them in your workplace.
We've held numerous webinars to introduce you to new technology resources and tools, as well as related issues. In case you missed any of them, we've compiled a list below that includes recodings of each session, PowerPoint files, etc.:
Free Online Tools for Librarians / March 2014 (Recording | Handout (PDF) | Presentation (Prezi))
Presenter: Tiffany Tawzer, Technology Coordinator, NN/LM Greater Midwest Region (GMR)
Description: Want to do more with less?  Discover new programs for image editing, infographics, presentations, and other cool services.  Tiffany will talk about a wide range of free, web-based programs that can be used instead of, or in addition to, expensive desktop-based software, all without the need to download or install anything to your computer.
NOTE: This recording had audio problems.  So our speaker kindly provided a recording from an earlier session.
Infographics 101: Graphic Approaches to Library Marketing / April 2014 (Recording | Presentation (Prezi))
Presenter: Daina R. Bouquin, Data & Metadata Services Librarian / Weill Cornell Medical College of Cornell University, New York, NY
Description: Infographics aren't new, but using them to market your library's services and value may be new to you.  Learn the basics of choosing a tool and constructing infographics to display aggregated statistics and communicate your message.  These concepts can help you better understand more advanced topics like data visualization and working with data to assess your library and communicate with your stakeholders.
Introduction to Altmetrics for Medical and Special Librarians / March 2014 (Recording | Presentation (PDF) | Presentation (PowerPoint))
Presenter: Linda Galloway, Biology, Chemistry and Forensic Sciences Librarian / Syracuse University Libraries, Syracuse, NY
Description: Altmetrics (or alternative citation metrics) provide new ways to track scholarly influence across a wide range of media and platforms.  Join our webinar to learn altmetric fundamentals, get some tips on connecting your users with altmetrics, and receive a quick update on the newest published research in this field.  Awareness of altmetric tools, and the ways in which they can be used to measure scholarship and broader impact, will position information professionals at the forefront of this exciting new era in knowledge dissemination and assessment.
iPads, Androids, Kindles, Oh My! An Introduction to Mobile Devices / March 2013 (Recording| Presentation (PDF))
Presenter: Mark Puterbaugh, Information Services/Systems Librarian, Eastern University, St. Davids, PA
Description: Mark provided a discussion for people who have been on the sidelines of the smartphone, tablet, and ebook reader revolution.  This session gave newcomers an opportunity to learn more about how these devices work, what they're good for, and why so many people are using them to do things that they used to do with printed materials or on full-size computers.
PechaKucha Basics for Presentations / February 2014 (Recording | Transcript)
Presenter: Rebecca Abromitis, Reference Librarian, Health Sciences Library System, University of Pittsburgh, Pittsburgh, PA
Description: PechaKucha is a dynamic presentation format well-suited for the average human attention span of nine minutes. This session will introduce the basic principle of PechaKucha (20 slides + 20 seconds narration per slide = ~7 minutes).  By replacing text and bullet points with imagery, clarity, and simplicity, this method allows you to present manageable and memorable chunks of information to colleagues and students. Also included in this session are: potential uses for PechaKucha; how to plan your talk; and where to find public domain images.
Prezi for Presentations / January 2014 (Recording | Presentation (PDF) | Presentation 1 (Prezi) and Presentation 2 (Prezi))
Presenter: Julia Jankovic, Technology Services Librarian, Health Sciences Library System, University of Pittsburgh, Pittsburgh, PA
Description: Prezi is a web-based presentation tool that allows you to think outside the slide.  In this session, Julia will introduce the unique features of Prezi, discuss the advantages over and making the transition from PowerPoint, and demonstrate creating your first Prezi.
Privacy and Security on the Web: How to Protect Yourself / June 2013 (Recording | Presentation (PDF))
Presenter: Missy Harvey, Technology & Communication Coordinator, NN/LM MAR
Description: Learn tips to protect yourself, your family, and your library users in our highly connected world. Topics included:
What you need to know about your personal information on the Web
How others get information about your online activities
How to protect yourself from phishing emails and scams
How to manage your online reputation
What to do if your online privacy is compromised
Risks of cloud computing
3D Printing and Why Your Library May Be Interested? (EXPANDED and UPDATED) / December 2013 (Recording | Presentation #1 (PDF) | Presentation #2 (PowerPoint))
Presenters:

Patricia Anderson, Emerging Technologies Librarian, Health Sciences Libraries, University of Michigan
Kimberley Barker, Manager for Technology Education & Computing, Moore Health Sciences Library, University of Virginia
Description: Back by popular demand! Expanded and updated from their September session:  Patricia discussed the burgeoning topic of 3D printing, with a focus on medical applications, as well as the growing interest of providing access to 3D printers in a variety of libraries.  Kimberley discussed the use of a 3D printer in her library system, why they decided to offer the service, how they secured funding, and the response from their community.
Social Media and Public Health / May 2014 (Recording | Presentation (PDF) | Presentation (PowerPoint))
Presenter: Jim Garrow, Director of Digital Public Health, Philadelphia Department of Public Health, Philadelphia, PA
Description: Research is showing that more and more of the American public is becoming regular users of social media. Public health departments and agencies across the country have begun to experiment using social media to communicate with an increasingly distracted public. This session will discuss the latest statistics on social media use, how public health departments are using it, will identify some best practices currently in use, and how best to get started integrating social media into your work.
What's Your Favorite Health-Related App / April 2013 (Recording | Presentation (PDF))
Presenter: Missy Harvey, Technology & Communication Coordinator, NN/LM MAR
Description: Missy highlighted some apps that users may find helpful.  She also opened the floor to invite attendees to share about their favorite apps as well.
We have many more webinars planned for the coming year. If you want to ensure that you never miss announcements for future webinars, subscribe to our listserv to receive our weekly postings, sent each Friday.
If you have suggestions for future topics, please send them along to Missy Harvey, Technology & Communication Coordinator (mjharvey@pitt.edu) or to nnlmmar@pitt.edu.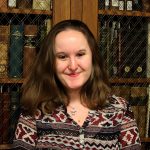 ABOUT Hannah Sinemus
Hannah Sinemus is the Web Experience Coordinator for the Middle Atlantic Region (MAR). Although she updates the MAR web pages, blog, newsletter and social media, Hannah is not the sole author of this content. If you have questions about a MARquee or MAReport posting, please contact the Middle Atlantic Region directly at nnlmmar@pitt.edu.
Email author View all posts by Hannah Sinemus