MAR Springs into Action
Posted by Hannah Sinemus on May 30th, 2014 Posted in: The MAReport
Tags: 2014 Issue 2
---
MAR Highlights
Renae Barger, Executive Director
Spring was a busy season for MAR. As I reflect over the past three months, I'd like to share some highlights of MAR activities.
As many of you know, exhibiting at national, regional, state and local meetings and conferences is a terrific opportunity for MAR staff to meet constituents in our region, who provide, or are in need of, health information.   Exhibiting offers the opportunity to introduce National Library of Medicine (NLM) resources to health professionals, educators, community-based organizations, consumer groups, as well as public, school, and health sciences librarians.
In April, a joint conference between the National Catholic Educational Association and the National Catholic Library Association was held in Pittsburgh, PA. MAR staff had a great time introducing K-12 and consumer health resources to educators and school information professionals while exhibiting at this meeting. As an added bonus, staff offered three workshops covering health literacy, technology, and health and science resources as part of the conference professional development lineup.
Other workshops were offered while exhibiting at the New Jersey Environmental Health Association in March and the Westmoreland County School Nurses Association in April. MAR also exhibited at the NJ State School Nurses Association; American Trauma Society: PA Division and New York Library Association: Section of School Librarians. And finally, a new outreach audience was reached while exhibiting at the Farming our Future conference held in Craryville, NY. A farming conference you ask? Yes, this conference provided an opportunity to educate public and rural health professionals, extension professionals, farmers, educators and students on NLM and NIH resources related to environmental health, occupational safety, toxicology and pesticides.
In all, MAR promoted resources to 526 visitors while exhibiting at these meetings and another 127 participants attended one of the MAR professional development workshops!
MAR staff also offered a number of in-person or online presentations and CE opportunities, as well as our regularly scheduled Lunch with the RML, Boost Box, and TechTime webinars. In all, 50 training opportunities were offered and attended by nearly 1,700 health science, public, school and community college librarians, community practitioners, public health workers, and K-12 professionals.
Some of our most popular webinars took place in the spring. In case you missed them live, here is a link to their recordings:
And finally, the first Focus on NLM Resources webinar ranked in the top for attendance. As mentioned in the last MAReport issue, this new bi-monthly series will focus on one NLM resource bi-monthly. The March kickoff highlighted PubMed Health:   http://nnlm.gov/mar/training/focus_recordings.html
In addition to traveling for exhibits, meetings and trainings, MAR staff has also been working behind the scenes to create a few new CE opportunities:
I hope you take advantage of some of these newly developed classes or another from our updated suite of classes: http://guides.nnlm.gov/mar_classes.
Stay tuned as we sprint into summer! Keep abreast of upcoming trainings by subscribing to our listserv and track when we will be in your area by viewing our outreach calendar.   If you wish to host a CE for a group, be contacted by MAR staff or just provide feedback for our programs, contact us at nnlmmar@pitt.edu.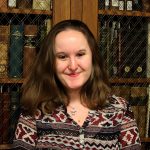 ABOUT Hannah Sinemus
Hannah Sinemus is the Web Experience Coordinator for the Middle Atlantic Region (MAR). Although she updates the MAR web pages, blog, newsletter and social media, Hannah is not the sole author of this content. If you have questions about a MARquee or MAReport posting, please contact the Middle Atlantic Region directly at nnlmmar@pitt.edu.
Email author View all posts by Hannah Sinemus